New Samsung Galaxy S6 case accessory emerges before release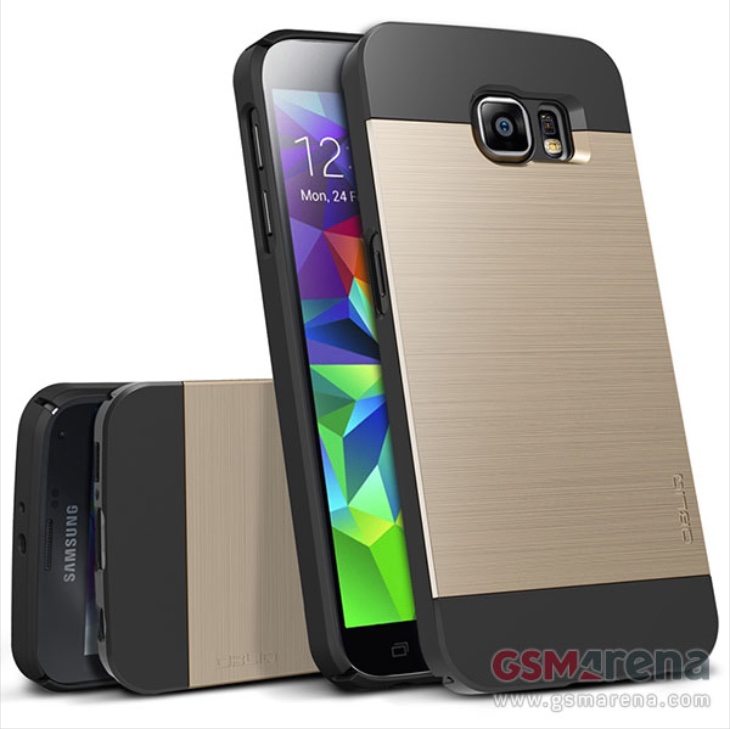 The Samsung Galaxy S6 and S6 Edge are heading for a showcase reveal on March 1st and new leaks are rolling in every day, as we get closer to the launch. Now a new Samsung Galaxy S6 case accessory has emerged before the release of the phone, and this seemingly confirms how thick the handset will be.
Recently it has been rumored that the Galaxy S6 release will take place by the end of March, so if you can't wait to get your hands on the next flagship there's not too much longer to wait. Now new case designs in the Slim Meta series from case manufacturer OBLIQ have appeared. These indicate that the S6 handset will be 6.9mm thick and once the case is on it will take it up to 9.5mm thick.
Cutouts on the case are also evident for a heart rate monitor, the camera and LED flash, and also for the top and bottom antennas. The reverse of the case comes in gold, red and dark grey color options. These are not the first leaks we've heard about Galaxy S6 cases and as we near availability of the phone we're likely to see plenty more.
As for the phone itself you might like to check out our recent article on Galaxy S6 expectations that discusses what we know (or think we know) so far. Dimensions of the handset are now thought to be 143.3mm x 70.8mm x 6.9mm and it will have IP67 certification. It's also anticipated that Samsung will be trimming back its user interface for the flagship this time around.
Recent news suggests the S6 will have a 16-megapixel rear camera rather than the 20-megapixel sensor that has previously been widely rumored, and built-in wireless charging is another possibility. We're on the edge of our seats waiting for the event where all will be revealed, and will bring readers all the news once official specs are confirmed.
Is the Samsung Galaxy S6 on the top of your list for a smartphone purchase this year? Will you be following all the news on March 1st?
Source: GSMArena