OnePlus One vs Xiaomi Mi4, virtually neck and neck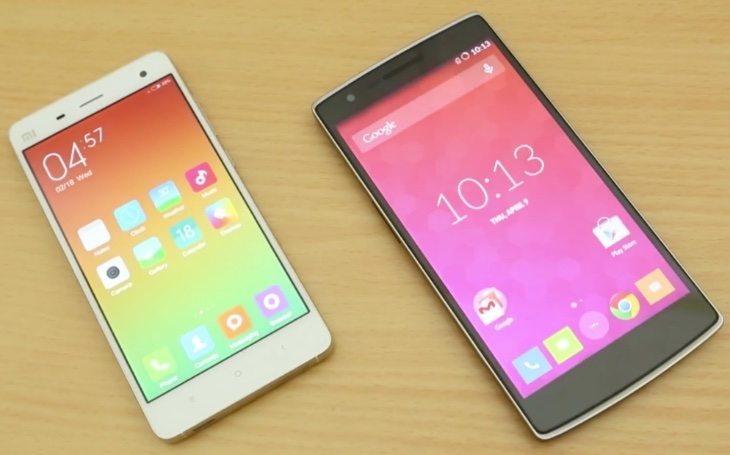 The OnePlus One and Xiaomi Mi4 smartphones both have very competitive pricing and a notable lineup of specs, many of which are similar. Therefore they are likely to attract the same sector of the buying market and make it to plenty of phone wish lists. They are also both Android devices, and today we're sharing a OnePlus One vs. Xiaomi Mi4 video comparison that will give you an idea of how they stack up against each other.
Both of these devices have a 2.5GHz Snapdragon 801 quad-core processor, Adreno 330 graphics, 3GB of RAM, and 1920 x 1080 display resolution. The OnePlus One has a 5.5-inch display while the Xiaomi Mi4 has a 5-inch screen. They both also have internal storage models of 16 or 64GB (non-expandable) and both have 13-megapixel rear cameras, although the OnePlus One has a 5-megapixel front-facing camera and the Xiaomi Mi4 steps up to an 8-megapixel front-facing unit.
Beneath this article we've embedded a YouTube video from Fone Arena that gives a useful look at these two phones. The comparison begins by looking at the price tags (for India), which are pretty close. It continues by looking at the designs and running through some of the key specs and features, such as displays, processors, battery life and more, and this offers an idea of similarities and also where the differences are.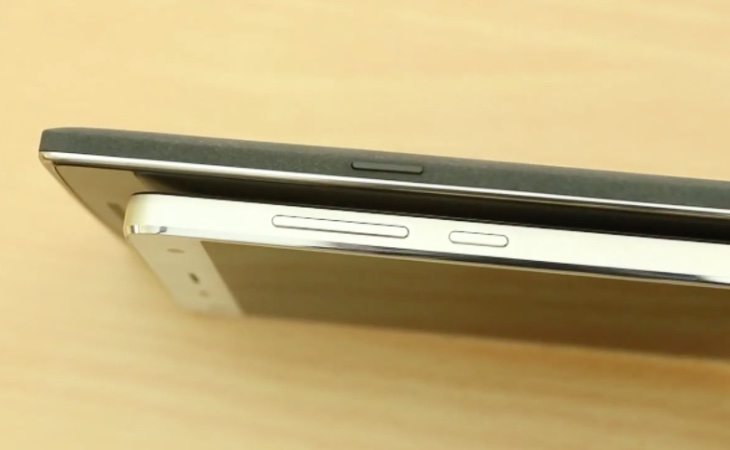 There's also a discussion about the camera capabilities of these phones, which both feature 4K video capture @30fps. This section also has some stills images of the same scene taken with both phones shown alongside each other, so it's easy to see how they compare. The review also covers the software experience of the handsets, build quality, connectivity and more.
In conclusion these handsets are thought to be virtually neck and neck. At the end of the comparison there's a quick recap of the best points of each, which may help you to decide between them based on what is most important to you in a smartphone. When you've checked out the video below we'd like to hear your thoughts.
Have you now managed to choose between these OnePlus and Xiaomi phones? Is your final winner the OnePlus One or Xiaomi Mi4? Do let us know by sending us your comments.