Pebble Smartwatch leak shows new design and display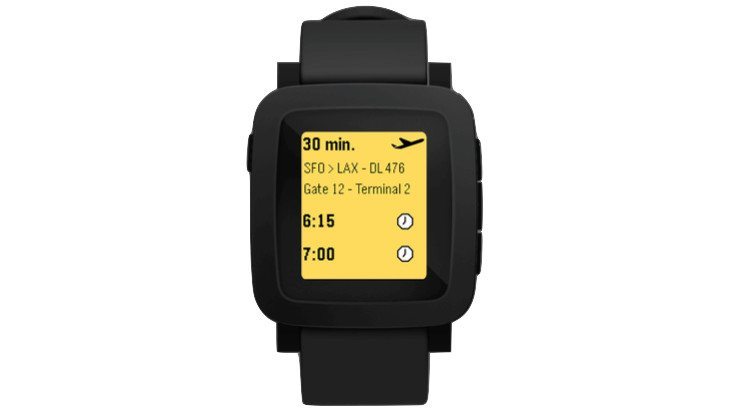 A couple of days back, we talked about an upcoming announcement from Pebble. Well, that countdown clock is still ticking away, but a new leak may have spilled the beans on the company's upcoming smartwatch.
Over the weekend, Pebble posted a teaser on their website that shows a smiling watch face and a timer. That timer has almost 2 days left on the clock, and many assume when it reaches its end we will see a new Pebble smartwatch. Rumors pointed towards a color e-ink display on the new wearable, and today it appears as if those rumors have been confirmed.
9to5Mac broke the news that Pebble's new smartwatch would come with a revamped OS, and be thinner than the previous model with an updated color display. After a bit of digging, the site uncovered a photo believed to show the new Pebble smartwatch, and that colored display is present and accounted for. As for the design, the buttons have slimmed down and the watch as a whole is much more sporty than the current Pebble watch.
Regardless of what you think about the new Pebble smartwatch, we'll have to wait a couple of more days to find out if that image is legit. Since the news hit the net, the image has been pulled from Pebble's servers and has since been replaced by a photo of an actual pebble sitting on someone's wrist.
What do you think about the leaked Pebble smartwatch photo?
via – 9to5mac