Samsung Galaxy S5 on 5.0 Lollipop vs S4 on 5.0.1 bootup and app speeds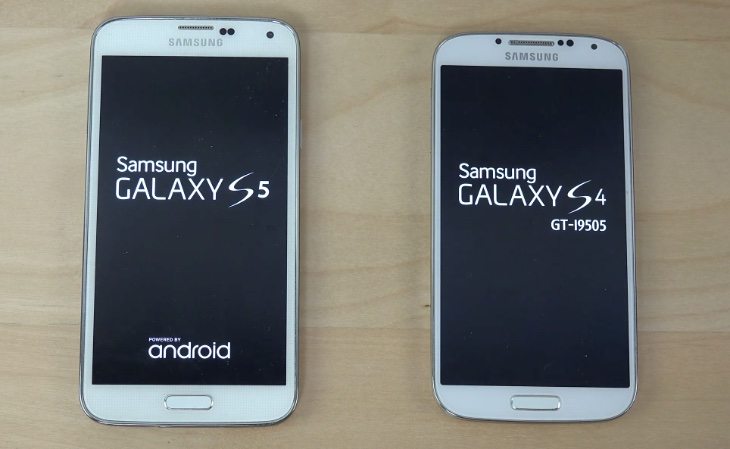 Google's Android Lollipop update is still gradually rolling out to different devices, and the Samsung Galaxy S4 and Galaxy S5 are smartphones that have both started to receive the upgrade, albeit in limited areas so far. It can be interesting to see how different devices compare on new versions of an operating system, and today we have some videos of the Samsung Galaxy S5 on 5.0 Lollipop vs. the S4 on 5.0.1 in bootup and app speed tests.
Recently we shared a video showing the Samsung Galaxy S5, Galaxy Note 4 and Note 3 in AnTuTu benchmark testing, all running Lollipop. This time around the testing involves the current S5 flagship and S4. The first YouTube video that you can view below this story is the app opening test showing the two phones alongside each other. The Galaxy S5 is running Android 5.0 Lollipop while the older Galaxy S4 is running the slightly newer Android 5.0.1 Lollipop update. Both are also skinned with Samsung's TouchWiz user interface.
The video shows various apps being simultaneously opened on the two handsets such as the Phone, Camera and Settings, and also third-party apps such as Geekbench to see which is quickest. The reviewer offers some insight on the differences of the two versions of Lollipop being used, and the video also covers aspects such as multitasking and browsers. Towards the end one of the devices actually crashes, but we won't say which one here as you can find out when you watch the comparison.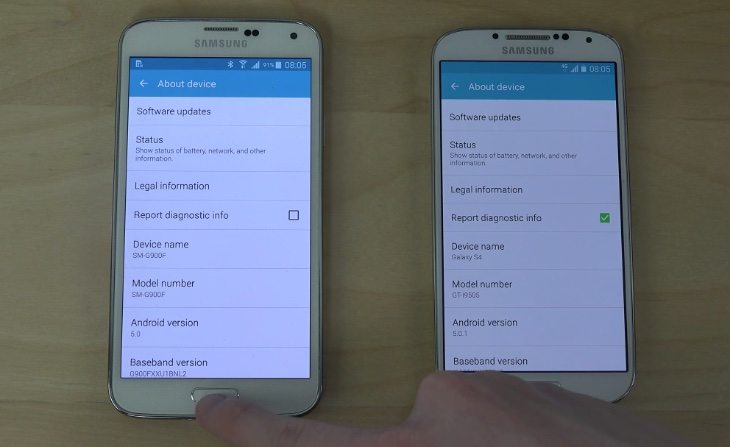 The second YouTube video beneath this article shows the same phones on the same operating system versions, this time in a bootup speed test. Firstly both phones are turned off, and once they have booted down they are powered up again simultaneously. This time there's a notable time difference but again we won't spoil your enjoyment of the video by telling you more here.
When you've viewed the videos it would be good to hear your thoughts on Android Lollipop on the Samsung Galaxy S5 and S4. Have you received the Lollipop update for either of these smartphones yet, and if so is it running smoothly? Let us know with your comments.