The Beam Projector lets you stream movies from your light sockets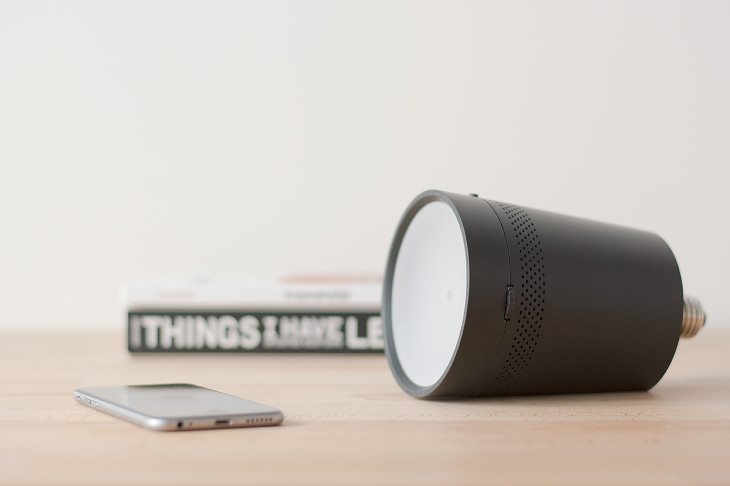 A lot of people watch videos on their mobile devices, and it's safe to say that YouTube isn't going out of business anytime soon. We've seen a couple of smartphones with built-in Pico projectors, but The Beam projector is the first gadget we've seen that  turns an ordinary light socket into a projector.
The Beam projector has just shown up on Kickstarter, and it's aim is to allow you to turn walls, tables and ceilings into personal displays. All you need is an Android or iOS device, a light socket, and a surface to watch movies, games, and other media. If you don't have a light socket available or want to project on the ceiling, they've thrown in a power cord for use on flat surfaces.
The way Beam is put together allows for some interesting possibilities. As it works with Bluetooth and through smartphones, you can access a wealth of media to display, and built-in speakers ensure you'll have audio to go with your video. The developers claim it can access the Play Store as it was built using Android, so Netflix, Angry Birds or your Twitter feed are all fair game for the Beam.
In addition to its projection capabilities, the Beam Projector is a "smart" device. It can be setup to provide functions at certain times through "If & Then" triggers which allows for some interesting functions. Want to see your Facebook updates when you walk in the door at 6PM? No problem, and you can even set it to wake you up with a video in the morning.
In terms of specs, the Beam Smart Projector sports an LED Pico Projector with a resolution of 854 x 480, which is rated at 100 Lumens and has a life of 20,000 projection hours. It has two 2-watt speakers, a 1.3GHz dual-core chip, 8GB of storage and runs a version of Android. The Beam can connect with WiFi and Bluetooth 4.0 and works with any E26 or E27 light socket if you don't want to use the chord. Bayonet adapters are also available for free if you live in a region that doesn't take the E26/E27 seutp.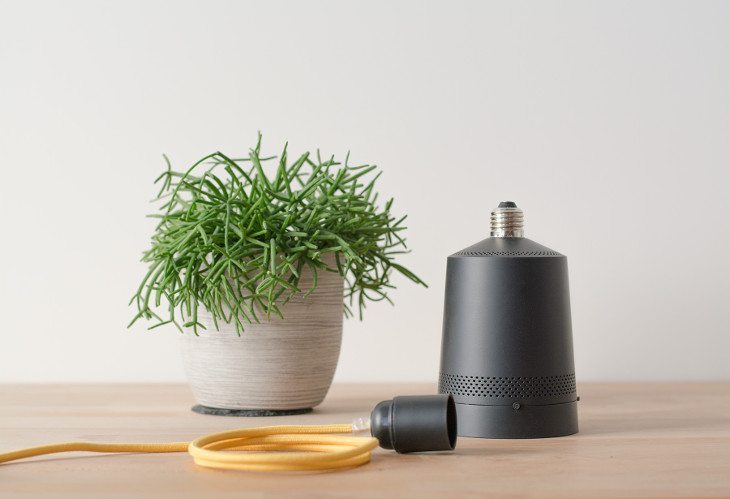 The Beam Projector is currently wrapping up its Kickstarter campaign, and they've already double their original funding goals, so this one's on track to get made. At this time, there are 28 days left on the clock and you'll need to fork over $399 if you want to have a Beam on your doorstep later this year.