Xiaomi Mi Note gaming performance review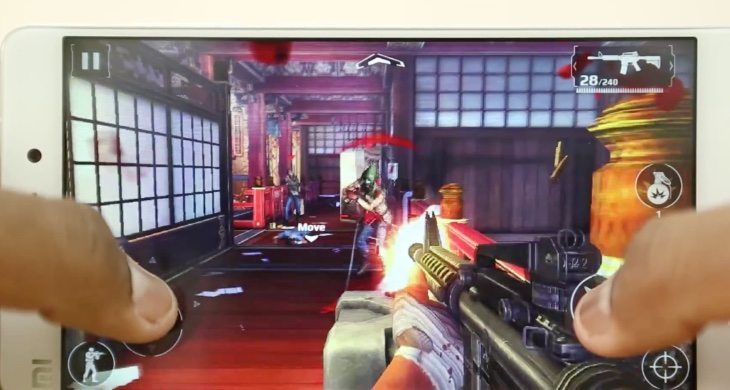 The Xiaomi Mi Note is a recent arrival to the smartphone scene, or perhaps we should say phablet as it sports a sizeable 5.7-inch display. It has some extremely nice specs as well as a competitive price and so could appeal to plenty of device enthusiasts. Many of us increasingly use our handsets for mobile gaming, and with that in mind we have a Xiaomi Mi Note gaming performance review for you to take a look at today.
The Mi Note is powered by a 2.5GHz Snapdragon 801 quad-core processor with Adreno 330 GPU and 3GB of RAM, so there's reason to believe it will cope well with gaming requirements. If you scroll down this page you'll come to a YouTube video from Fone Arena that we've embedded for your convenience. The review includes gameplay from five different games, FIFA 15 Ultimate Team, Asphalt 8, Riptide GP2, Grand Theft Auto San Andreas, and Modern Combat 5.
You'll see all of the above being played on the Mi Note and after each gaming clip a score is awarded for both graphics and performance. For example, for Modern Combat 5 the device achieves a whopping 5/5 stars for each category. At the end of the video an overall gaming rating is also given. We're not going to say the star rating here as you may prefer to find out when you watch the review, and at the end of the video you'll also see a few notes with observations.
If you're thinking of purchasing the Xiaomi Mi Note we'll refresh you on some more of its specs and features. Apart from the specs mentioned above it has a 13-megapixel rear camera with optical image stabilization, a 4-megapixel front-facing unit, and 3000 mAh battery. It's a 4G dual SIM handset that comes in internal storage models of 16 or 64GB, and it runs the Android-based MIUI 6.
The Mi Note has a metal frame and features Gorilla Glass 3 for the display as well as on the back, and it comes in black or white color choices. It's dimensions are 155.1mm x 77.6mm x 7mm and it weighs 161g. Connectivity options include 3G, 4G LTE, WiFi 802.11 a/b/g/n/ac, Bluetooth 4.1, GPS, and microUSB.
When you've taken a look at the video we'd like to know what you think of the Xiaomi Mi Note gaming experience as shown in the review? Has it convinced you that the Mi Note should be your next device purchase