New HTC One M9 renders show a revamped M8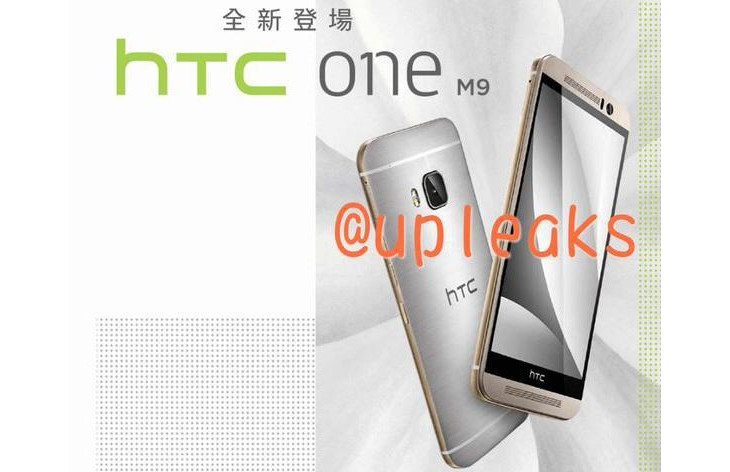 If you are a steady reader of our site or just stumbled across it in the past few weeks, you have probably seen one of many HTC One M9 photos that we've covered. Ready for some more? A new leak has just hit the net that reportedly shows the upcoming handset, and you might be a bit disappointed with the design.
The new HTC One M9 renders come from @upleaks and show what's believed to be the HTC One M9 in marketing material. The first shows the handset with a gold front and silver back. You can clearly see the revamped sensor on the back and the grills on the front that are said to house new and improved BoomSound speakers.
As for the second of the new HTC One M9 renders, it shows the same handset but in all three color schemes. In other words, there's nothing new to these renders and they line up with the HTC One M9 product listing we saw over the weekend. That said, they do not line up with the render we saw from good old @evleaks a little while back, which is disappointing if true as it means HTC is playing it safe with the design this year.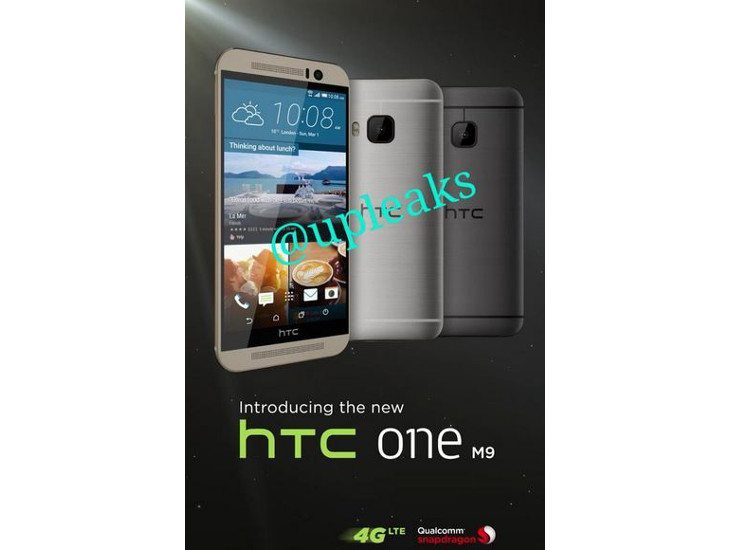 Unless HTC has pulled one over on us, all the HTC One M9 renders point towards a device with a slightly different design than the M8. We don't expect Sony to change things up too much either, and the LG G4 is still a bit of a mystery. From everything we've seen so far, Samsung looks to be the clear winner going into MWC in terms of design, so HTC and the rest of the Android pack may have a tough road ahead of them this year.
What do you think about the HTC One M9 renders so far?