Samsung Galaxy S6 event countdown, live stream, world times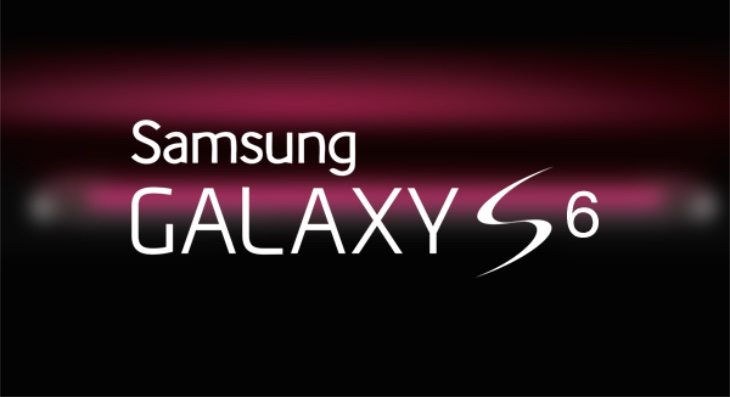 Unless you've been living in a very deep, dark hole you will know that the Samsung Galaxy S6 flagship smartphone will shortly be officially announced. It all happens on March 1st and of course that's tomorrow, so excitement is building nicely. Now we have info for readers about the Samsung Galaxy S6 countdown, live stream and world times, so you don't have to miss a thing.
The Galaxy S6 and Galaxy S6 Edge counterpart are both expected to have the wraps taken off at the event tomorrow, and if you want to keep up with the news as it happens you can do so. Samsung is providing a Samsung Galaxy Unpacked 2015 Live Stream (Official) on YouTube, and we've embedded this for your viewing convenience below the article.
The pre-MWC event is taking in place in Barcelona and it all kicks off tomorrow at 6:30pm local time. In the US that's 12:30pm ET or 9:30am PT, or if you're in the UK it's 5:30pm. In Delhi it will be 11 pm or it's 8:30pm in Moscow or 12:30pm in Toronto. If you want to know what time it is for other parts of the world we have you covered. We've created an event time announcer at timeanddate.com and the image below shows the time that the event will start for numerous regions of the world.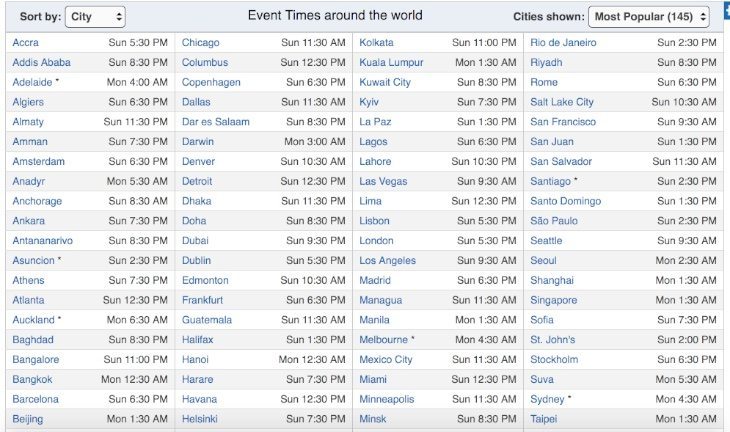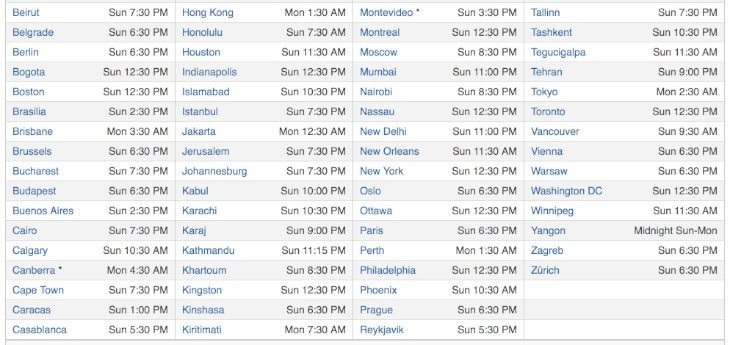 Please note that because of the time differences in some countries the event will actually be taking place on Monday rather than Sunday as shown in the image. For example in Sydney it will commence at 4:30am on Monday or in Tokyo it will be 2:30am on the Monday, so you'll need to be wiling to stay awake in the early hours! Of course that means that wherever you are, if you have access to YouTube you'll be able to follow the event and see the moment that the Galaxy S6 is unveiled.
If you scroll down the page to the YouTube live streaming video you'll also see a countdown, so you can mark off the hours, minutes and even seconds to the big reveal. News has been flooding in about the Galaxy S6 recently, including a teaser for a release date and today some accessories news, but it won't be too much longer until we'll have confirmed specs, features and more for this much-awaited smartphone.
Are you impatient to see the official debut of the Samsung Galaxy S6 and S6 Edge? Will you be watching the live stream of the event to follow the news as it unfolds? We always enjoy hearing from readers so why not let us know your thoughts on the Galaxy S6.