Huawei Smartwatch release coming this Summer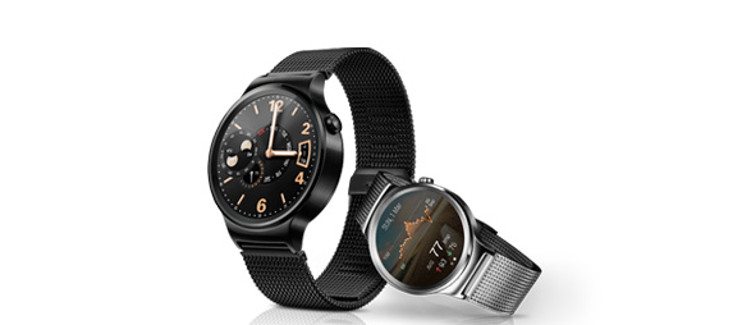 As expected, Huawei has unveiled the Huawei Watch at MWC 2015. We got a brief look at the wearable from an ad posted before the expo, now that its official, we can give you the scoop on the Huawei Watch specs.
Traditional watches have generally been round from the pocket watches of the 1800s to the Swatch in the 80s. Like the G Watch R and Moto 360 before it, the Huawei Watch features a circular display. It's perfectly round like the G Watch R, but sans the "flat tire" found on the Moto X. It also has a higher resolution display than either wearable…
The Huawei Watch specs show a 1.4-inch AMOLED display with a resolution of 400 x 400. The panel is protected by sapphire and the chassis of the smartwatch is made from stainless steel so it's going to be durable. The smartwatch features a heart rate monitor along with a slew of other sensors, and can sync up to your favorite Android handset with Bluetooth 4.1. The rest of the Huawei Watch specs include a Snapdragon 400, 512MB of RAM, and 4GB of internal storage. No word on the battery life unfortunately, but it will rock Android Wear.
We're not sure of the Huawei Watch price at this time, but the smartwatch is expected to arrive in Gold, Silver, and Black sometime this summer. It's not going to be a region locked release either as the company plans the Huawei Watch release to hit around 20 different countries at launch.
How much would you be willing to pay for the Huawei Watch?