Samsung Galaxy S6 official price tipped and S6 Edge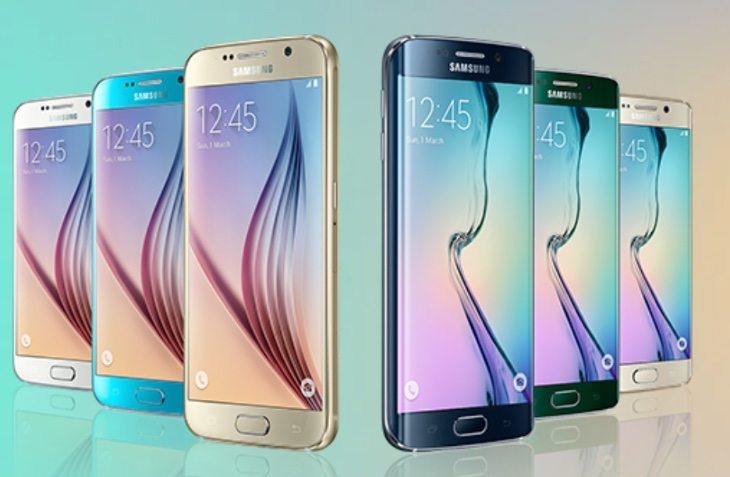 Now that the Samsung Galaxy S6 and Galaxy S6 Edge have been made official the buzz is starting to die down a little. This new flagship and its dual-edged companion will be in massive demand, and yesterday we heard of a release date of April 10th for regions worldwide but pricing was unspecified. Now we have news of the Samsung Galaxy S6 official price that has been tipped, and also for the S6 Edge.
In our launch article on the Galaxy S6 we mentioned rumored pricing and of course specs of these devices, but SamMobile has now given official pricing straight from the horse's mouth as it were. The site spoke to Samsung officials at MWC 2015 and received details of European pricing for the devices.
The new Galaxy S6 comes in internal storage options of 32, 64 or 128GB and these will be priced at €699 (approximately $785, £510, or Rs. 48,600), €799 ($895, £585, or Rs. 55,550) or €899 ($1010, £655, or Rs. 62,500) respectively. Please note that the equivalent currencies we've shown are just guidelines as pricing is likely to vary by market.
If you have your eye on the Galaxy S6 Edge this is also available in 32, 64 or 128GB models. It's €150 more expensive than the standard S6 so prices are €849, €949 and €1049 respectively. There's no denying that the prices are high, but given what both new handsets offer we're not too surprised.
If you're considering purchasing the Galaxy S6 but are also thinking about the newly announced HTC One M9 you might like to check out a comparison video we shared earlier today that concentrates on the advantages of each. We'll be bringing much more news and information about the Galaxy S6 and S6 Edge so do check back with us from time to time.
What are your thoughts on the pricing for the Samsung Galaxy S6 and S6 Edge? Do you think the new smartphones are worth their price tags? Drop us your comments in the box below.
Source: SamMobile