Samsung Galaxy S6 vs Nexus 6 introductory idea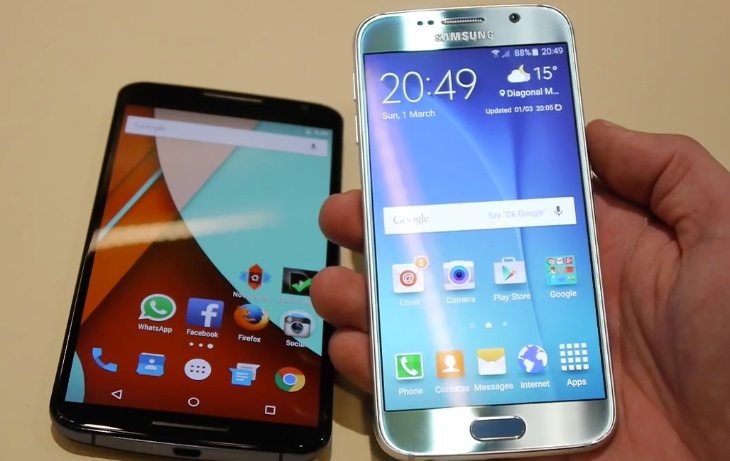 For Android device enthusiasts two of the most important releases of the year are the new Samsung Galaxy flagship and Google Nexus smartphone. The Nexus 6 arrived in November last year and it will soon be joined by the recently announced Galaxy S6. If you now have the dilemma of choosing one of these devices, you might find a Samsung Galaxy S6 vs. Nexus 6 video helpful. The one we're showing here offers an introductory idea of the two handsets against each other.
One of the major differences between these devices is the size of them, as the Motorola Nexus 6 phablet has a massive 5.96-inch display while the Galaxy S6 screen size of 5.1-inches will seem more manageable to some. You can find out more about the Galaxy S6 launch here, or you might like to see a video showing a comprehensive breakdown of the Samsung Galaxy Note 4 vs. S6.
Make no mistake, these are both extremely impressive devices, and so it may be useful to see them alongside each other with an overview of how they compare. With that in mind we've positioned a YouTube video from Phone Arena below this post that was taken from the busy launch event of the Samsung phone.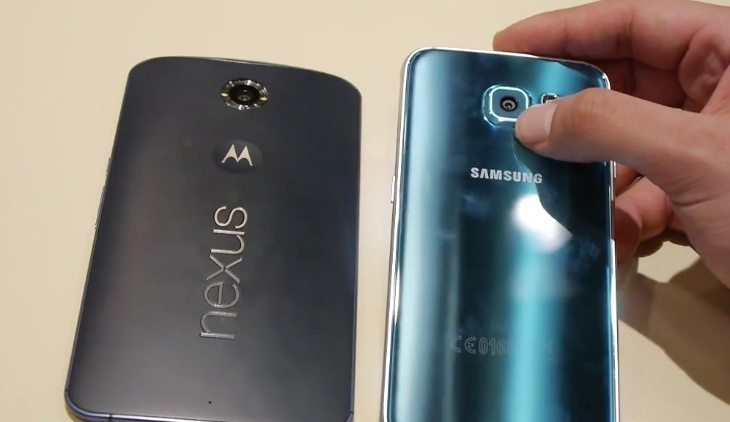 The most obvious thing from the start of the comparison is the size difference between them, and this alone may be enough for some potential buyers to make a decision. The video goes on to look at the design and builds, before running through some of the key specs and then the cameras and batteries.
There are some useful pointers to absorb, and it will certainly be interesting to see the first full Galaxy S6 reviews arrive to see if the user experience is as good as it seems to promise. Scroll down the page to get to the video look of the Galaxy S6 vs. Nexus 6 and then we'd like to hear your first thoughts.
Are you more inclined to stick with the pure vanilla Android experience of the Nexus 6? Maybe now that the Galaxy S6 has a premium look to go with its specs you've decided to give it a whirl?