Apple Watch Band and Accessory price breakdown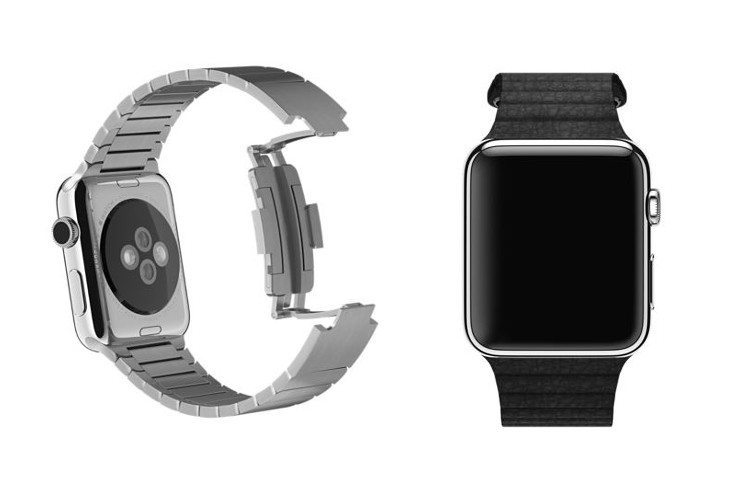 Yesterday, we told you about the three new versions of the Apple Watch. The pricey wearable is going to have some expensive accessories when it rolls out next month, so we're going to take a quick look at the Apple Watch Band prices.
With three new smartwatches soon to be on millions of wrists, Apple wanted to make sure they gave folks options when it comes to Apple Watch accessories. At the moment, the Apple Store only has two accessories with Apple Watch Magnetic Charging Cables ($39), but they have a slew of bands that cover any occasion. Some of them cost just as much as the watch itself…
The Apple Watch bands listed online seem to cover the Apple Watch and Apple Watch Sport only as we didn't see any 18k gold bands in the shop. That said, there's a band for everyone and Apple has a price point to fit your needs as well. The cheapest options are the Sports Bands which come in six different colors and are priced at $49. You'll get two in a box as well, so there should be a size for everyone.
The Black Classic Buckle Apple Watch strap offers up something a little more luxurious with Dutch leather and a $149 price tag. The Modern Loop is $100 more at $249, but adds Vectan weave and a magnetic buckle. If you want metal on your wrist, you can opt for the Stainless Steel Milanese Loop bands or the 316 stainless Link Bracelet band. You'll want to have deep pocket for the latter as it will set you back $449, which is more than the Sports model costs. All the straps will be available in 38mm or 42mm.
The Apple Watch bands we've covered are just the tip of the iceberg, as we except third-party strap makers to get in on the action eventually. We're sure Apple has more bands in the works as well considering the watch won't be available to purchase until next month.
What do you think of the Apple Watch band pricing so far?