The Apple iOS 8.2 release arrives with Apple Watch support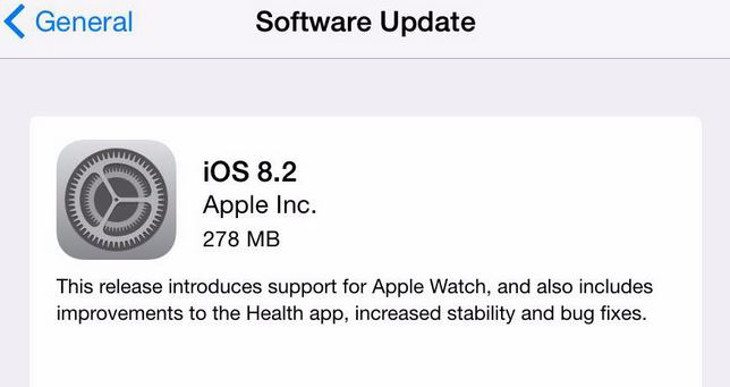 It's been a pretty big day for Apple fans with the Apple Watch announcement, the HBO and Apple TV partnership, and new MacBook. Along with all those announcements comes the iOS 8.2 update, so we're going to take some time to talk about those new iOS8.2 features.
The Apple iOS 8.2 update is something a lot of folks have been waiting for, and it was something we knew would arrive along with the Apple Watch announcement. Many existing enhancements will hit popular apps including Maps and Mail, but more importantly, the iOS 8.2 release will bring forth a slew of bug fixes that should remedy some of the issues some folks experienced with the incremental upgrades.
First and foremost with the iOS 8.2 update is Apple Watch support. This will allows users of Apple's new wearable to sync up to their iOS device and do a variety of things. Fitness tracking will be one of them, as the iOS 8.2 release is said to improve HealthKit across the board. If fitness isn't your thing, you're not planning on picking up the Apple Watch, you'll still be impressed by the iOS 8.2 bug fixes.
One of the bigger bug fixes in iOS 8.2 is the Bluetooth Fix which is said to get rid of an audio issue when receiving calls. The infamous GMT bug will also go bye-bye with the iOS 8.2 release, and a few of the other fixes take care of issues with the calendar, certificate errors, playlists, deleted audio books, and duplicate iTunes purchases just to name a few.
If you're ready to pick up the iOS 8.2 update, it should be ready to roll for most users and it's generally automatic. If you don't want to wait or haven't received it yet, you can fire it up under settings > general > software update.
Have you gotten the iOS 8.2 update yet?