HTC One E9 specs and photos revealed through TENAA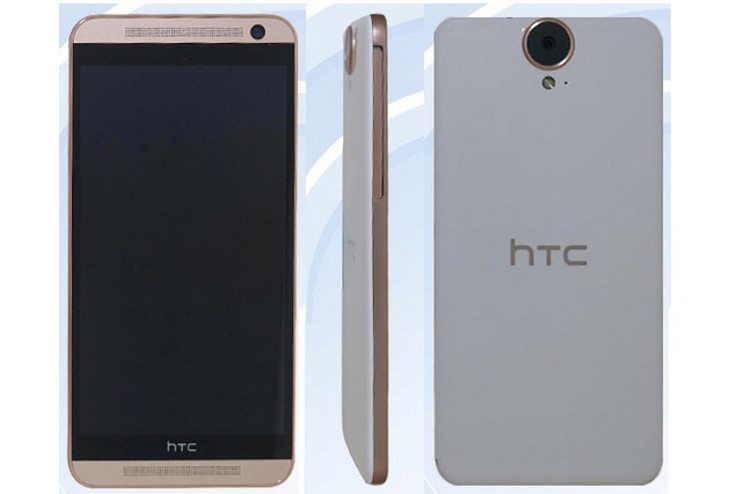 Last week, news broke that the HTC A55 may actually be a device called the HTC One E9. Soon after, more tidbits starting coming to light, and yesterday we got some unofficial confirmation courtesy of TENAA. Ready to meet the high-powered HTC One M9?
The HTC One M8 was a popular device. So much so, that HTC decided to basically clone it last year with the One E8 although with a different build quality (and snapper) that helped drive down the cost. It looks like they're up to the same shenanigans this year as a new TENAA listing shows what looks to be a plastic version of the HTC One M9.
According to the TENAA listing and the rumored specs, the HTC One E9 will rock a phablet-sized 5.5-inch panel with a resolution of 2,560 x 1,440. Powering the handset is an octa-core MediaTek chip which pairs nicely with 3GB of RAM. It's a dual-SIM setup as well so globetrotters will be pleased, and one has to assume it's going to have a solid snapper going by the picture of the massive rear camera. The E9 is fairly thin at 7.54mm, and the batter is a bit smaller than the M9 as well at 2,800mAh.
We are used to seeing smartphone manufacturers drop variants of their flagships, but the One E9 is a bit of an oddball. We have no idea why HTC would opt for a QHD panel in what's assumed to be a cheaper version of their flagship, when the flagship only got an FHD display. It could come down to battery life or design, but it's an odd choice considering we're seeing a similar phone before their "money maker" even ships out.
What do you think of the HTC One E9 so far?
via – Engadget