iOS 8.3 beta release available as public beta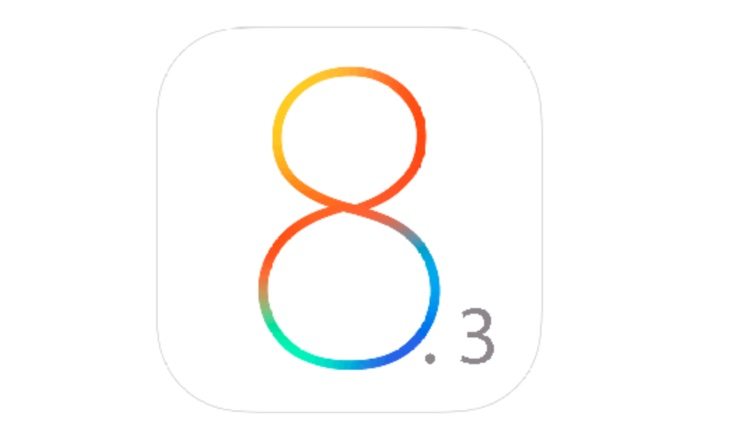 Although iOS 8.2 made a public release earlier in the week, iOS 8.3 has already been in beta for a while. It reached the second beta for developers in late February and we heard that from beta 3 Apple had a public beta planed as well. Yesterday Apple seeded iOS 8.3 beta 3 to developers, and just as expected the iOS 8.3 beta release will also be available as a public beta.
Much of the focus of iOS 8.2 is Apple Watch support, while so far in iOS 8.3 betas we've seen new emojis, more languages supported in Siri and more. A public beta of Apple's OS X Yosemite was made available last year, so a public beta of iOS seems the next logical step. This is especially the case as since OS 8.0 and subsequent releases there have been a fair amount of complaints about buggy updates. Opening up betas to the public to widen testing should ensure future updates go more smoothly, so is a welcome move.
If you're an iOS device user and want to test the iOS 8.3 beta you'll need to sign up for the beta software program at this Apple page. You'll need to have your Apple ID to sign up and then you'll be able to use the latest beta software. You can see the full details at the Apple link above about how to participate and what else you need to know about using beta software. There's also an FAQ link to find out more, which includes advice on how to restore your iPhone, iPod touch, or iPad back to an iOS shipping version from a beta version.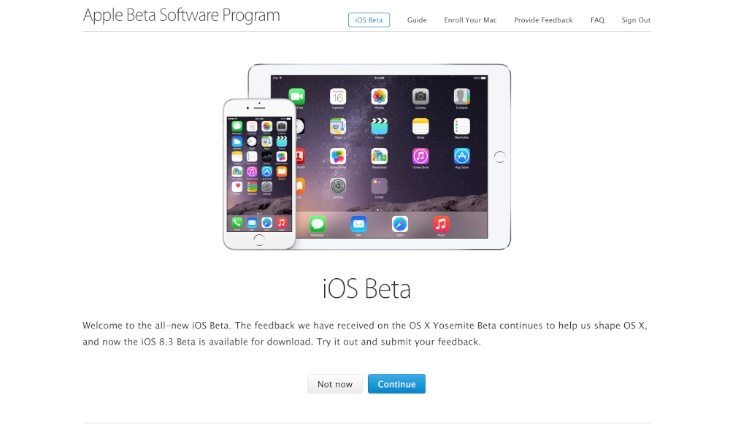 If the option to sign up doesn't immediately show then it's worth trying again later as the beta program is still currently rolling out. The third beta of iOS 8.3 adds the Apple Watch app that came along with iOS 8.2, and further changes include a new option for "Conservation list filtering" under messages settings, as well as a "Report junk" option. As well as this beta 3 will also add further performance optimizations and bug fixes.
It will be interesting to see how many device owners try to enrol for the iOS 8.3 beta program. We can imagine there will be a lot of interest in this, though we do advise reading through Apple's notes on the public beta before you take the plunge. Are you going to sign up for the iOS 8.3 public beta?