Arsenal vs West Ham team lineups, live scores with update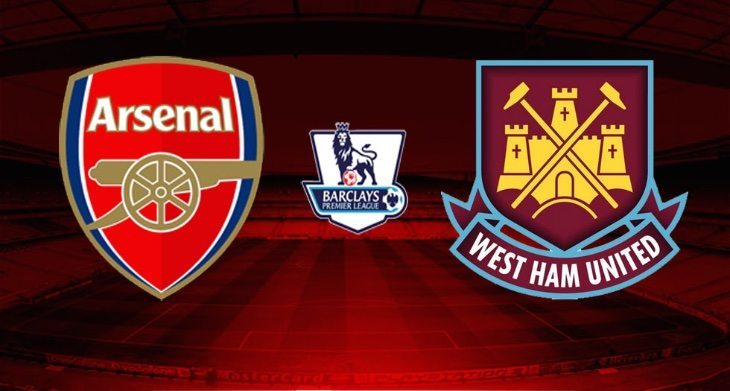 We're not too far away now from the end of the Premier League Season and further matches today include the Gunners taking on the Hammers. Whether your favourite striker is Danny Welbeck or Diafra Sakho you might like to check out an iOS or Android app that we have details of today. You can follow the latest news for Arsenal vs. West Ham with team lineups, live scores and more with an update to Yahoo Sport.
West Ham are languishing in the middle of the table, but the Gunners are on target for a top four finish with plenty to play for, and they will be boosted by the Monday win against Man Utd that takes them through to the semi-finals of the FA Cup. Yahoo Sport is a free app that was updated this week for iOS devices. It covers many sports with plenty of football coverage for the Premier League, Champions League, Euro 2016 Qualifiers, and also European Leagues such as La Liga, Bundesliga and Serie A.
It brings in-depth coverage and new articles, and you can personalize it for your favourite teams, player and leagues, and set alerts for kick-off times, goals scored and results. One of the newest features is that users can now set alerts for team lineups so can be notified as soon the confirmed starting lineups are announced. Arsenal supporters will know that midfielder Alex Oxlade-Chamberlain is out with a hamstring problem, but Mathieu Flamini could be fit to play again. Meanwhile West Ham is plagued with injury issues, with Carlton Cole and Andy Carroll just two of the players out of action.
This is a free app so it could be worth your while to take a look at it. If you want to try out the iOS version of Yahoo Sport it can be downloaded from iTunes. It was updated this week to version 5.6 and is compatible with iPhone, iPod touch and iPad running iOS 7.0 or later. The Android version of the app was updated today to version 5.3.2 and is also free. It's compatible with devices running Android 4.0 or later and you can get it at Google Play.
Are you going to check out Yahoo Sports to see what it has to offer to optimize your enjoyment of Arsenal vs. West Ham later today? Send your comments to let us know what you think of it and whether you'd recommend it to other football fans or not?