St. Patrick's Day live wallpaper and countdown Android apps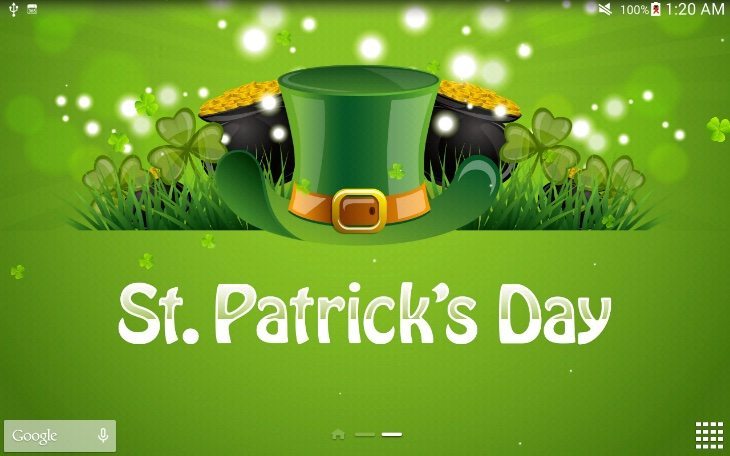 The calendar is slowly making progress towards March 17th 2015 and St. Patrick's Day, a special occasion not only in Ireland but marked all over the world in Irish communities, or by people with Irish backgrounds or simply those who appreciate Irish culture. The day is celebrated with parades, feasting, drinking, dancing and music and many enjoy dressing in green. Today we have details for some St. Patrick's Day live wallpaper and countdown apps for Android.
St. Patrick's Day commemorates the patron saint of Ireland and the shamrock symbol will be displayed in many places. There are plenty of mobile apps worth taking a look at, and the ones we are suggesting are all free. Simply hit on the titles to be taken directly to the Google Play Store if you want to download any of them.
Our first app suggestion is St. Patrick's Day Countdown and it does what it says on the tin as it provides a countdown until St. Patrick's Day 2015. Count down the remaining days, hours, minutes and seconds until the Feast of Saint Patrick with this app that also offers the green background as a wallpaper for your mobile device. Other features include a beer counter on the big day, and an Irish Quote of the Day that you can share with friends and family via email.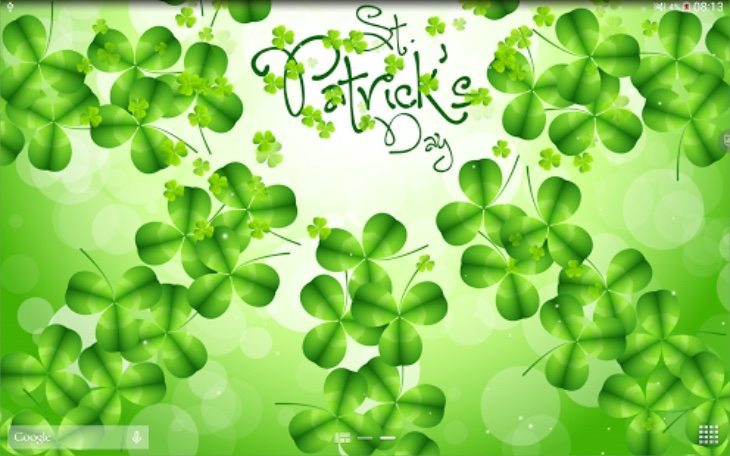 Another highly ranked app by users is St. Patrick's Day Live Wallpaper PRO Free. This has 8 HD photos to choose from that are shamrock-themed and feature pots of gold, a leprechaun's hat and more. The shamrocks will fall slowly down the display of your smartphone and there's a little surprise if you touch the screen. To install any of these wallpapers you need to hit Menu>Wallpapers>Live Wallpapers, and then scroll down until you find the wallpaper of your choice.
St. Patrick's Day Live Wallpaper is another Android app that we like and simply has a selection of leprechaun, shamrock and Happy St. Patrick's Day wallpapers to choose from. This one is a recent arrival to the Google Play Store and like the other apps we've chosen it's free, so it's worth giving it a whirl.
Our final choice is Leprechauns! We really like the live wallpapers offered with this app to celebrate St. Patrick's Day. There's an abundance of leprechauns, shamrocks, rainbows, gold coins, jig-dancing leprechauns, Irish flags, and much more, and if you touch the screen you'll hear bagpipe music. The live wallpapers can be customized so for example you can adjust speeds, direction of flow, or choose different background scenes. Again this is a free app but to access all the features you might want to upgrade to the full version from within the app.
All that remains for us to say is Happy St. Patrick's Day 2015! Will you be downloading any of these apps to your Android device to mark the occasion?