Honor 6 Plus India release set for March 24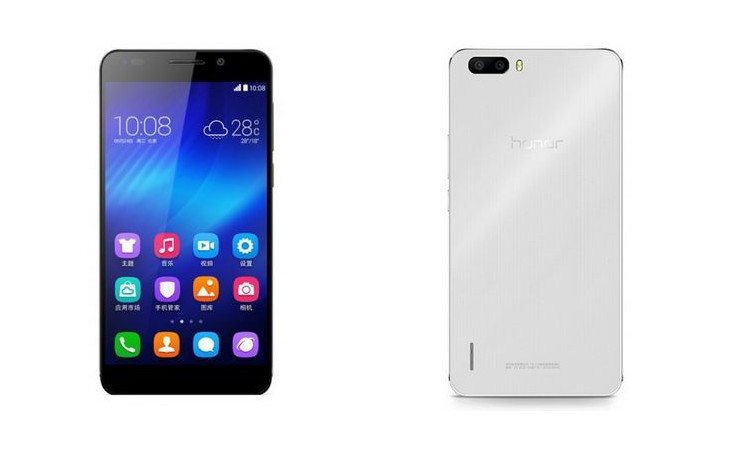 Huawei has grown by leaps and bounds over the past few years, and last year they surprised a lot of us with the online Honor brand. The smartphone launched late last year, and now we finally have a date for the Honor 6 Plus release in India.
The old rumor mill churned up new of the Honor 6 Plus release in India a few weeks ago, and the device was slated to arrive at the end of this month. Huawei took the guesswork out of things today by announcing the device for India, and giving us a release date of March 24. If you are in the market for a new handset in the region, it is a device you'll certainly want to consider.
At first glance, the Honor 6 Plus probably doesn't look like anything special, but it does have a unique feature that helps it stand out. The smartphone has not one, but two 8MP cameras… on the back to go along with another 8MP sensor with BSI on the front. It's no slouch under the hood either as it's powered by a Kirin 925 octa-core processor with 3GB of RAM, and 16 or 32GB of internal storage.
Connectivity options for the Honor 6 Plus include Dual-SIM compatibility, 4G, 3G, Bluetooth 4.0, WiFi, NFC, an IR LED, and GPS. The device measures 150.46mm x 75.68mm x 7.5mm with a weight of 165grams. The Honor 6 Plus's 5.5-inch FHD display is powered by a large 3,600mAh battery, and will run Android 4.4 out of the box.
While we know the Honor 6 Plus release will arrive on March 24, we are still unsure of the price at this time. Initially, the device launched for $399 unlocked, so the Honor 6 Plus price in India should fall in that range when it lands at Flipkart next week.
Are you interested in picking up the Honor 6 Plus?