Lumia 640 vs Sony Xperia E4 specs rundown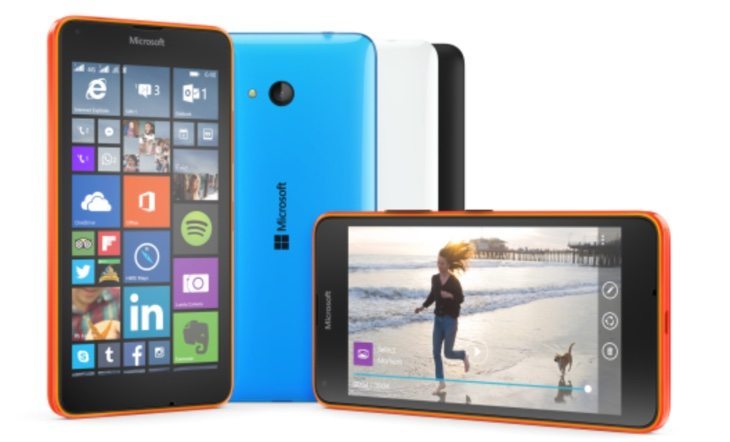 The Microsoft Lumia 640 and Sony Xperia E4 are both affordable smartphones that will shortly be available for various regions of the world. The Lumia handset will arrive next month while the Xperia phone is just starting to become available in some markets, for example yesterday it went on sale in India. They are close in price and so today we're bringing you a Lumia 640 vs. Sony Xperia E4 comparison so that you can see what they have to offer.
One of the biggest differences of these handsets is the operating platforms as the Lumia 640 is a Windows Phone device while the Xperia E4 runs Android. For the purposes of this comparison we're looking at the 3G Dual SIM versions of the handsets. The Lumia 640 will also be available in a 4G LTE variant while the Xperia E4 LTE variant is called the Xperia E4g. Let's take a look at the key specs and more.
Processors
The Microsoft Lumia 640 Dual SIM has a 1.2GHz Snapdragon 400 quad-core processor and Adreno 305 graphics. The Sony Xperia E4 Dual is powered by a 1.3GHz MediaTek MT6582 quad-core processor and Mali-400MP2 GPU.
Display
The Lumia 640 has a 5-inch IPS LCD display with resolution of 1280 x 720 and 294 ppi. The Sony Xperia E4 has a 5-inch IPS display with 960 x 540 resolution resulting in 220 ppi.
RAM and Storage
Both phones have 1GB of RAM and 8GB of internal storage. However, the storage of the Lumia 640 is expandable via microSD to 128GB while the Xperia E4 is only expandable to 32GB.
Camera set-up
The Lumia smartphone has an 8-megapixel rear camera with autofocus, LED flash, and 1080p video capture, as well as a 1-megapixel front-facing camera. The Xperia E4 has a 5-megapixel rear camera with autofocus, LED flash, and 1080p video recording, and a 2-megapixel front-facing unit.
Battery
The Lumia 640 has a removable 2500 mAh battery while the Xperia E4 has a non-removable 2300 mAh battery.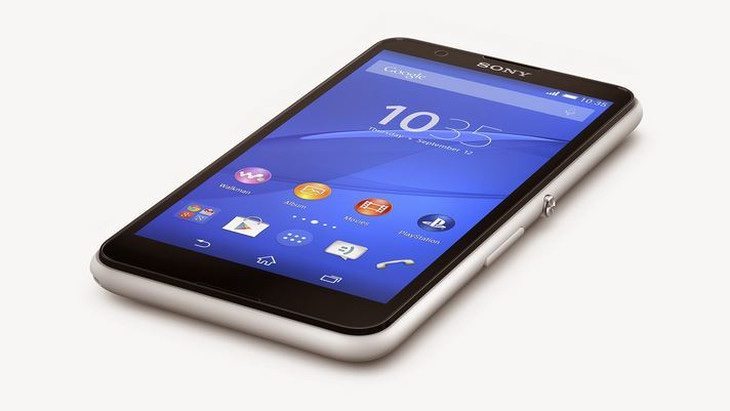 Connectivity
Both of these are 3G models that support WiFi 802.11 b/g/n, WiFi hotspot, GPS, and microUSB 2.0. The Lumia 640 also features DLNA support and Bluetooth 4.0 while the Xperia E4 has WiFi Direct and Bluetooth 4.1.
Operating System
As we said at the top this could be a deciding factor, as the Lumia 640 runs Windows Phone 8.1 with the Lumia Denim update while the Xperia E4 runs Android 4.4.4 KitKat.
Dimensions and Weight
The Lumia 640 measures 141.3mm x 72.2mm x 8.8mm and weighs 145g. The Xperia E4 measures 137mm x 74.6mm x 10.5mm and weighs 144g.
Price
Pricing of these phones will vary by market and also retailer. As an example we'll give you approximate prices for India where these 3G Dual SIM phones are likely to be extremely popular. The Lumia 640 price hasn't been confirmed yet for India and expected prices seem to be constantly changing. However, we've seen estimates of between Rs. 10,000 and Rs. 12,500. The Sony Xperia E4 Dual has an MRP price of Rs. 12,490 and best buy price of Rs. 12,190 at Sony India online.
Other factors to consider are your choice of design and also the build qualities and after-sales service. The operating systems offer very different user experiences but if you're open to either then this specs breakdown should help. There's not a wide rift between them on specs but the Lumia 640 does have some benefits such as the higher resolution display, more expandable storage, a better rear camera, and a higher capacity battery that's also removable. It's also the slimmer of the two. The Xperia E4 does have a slightly faster processor and higher resolution front-facing camera but the differences are really negligible.
Ultimately your choice may come down to whether you favour the Lumia branding or Sony devices, and we'd be interested to hear your final pick of these 3G handsets. Is it the Microsoft Lumia 640 Dual SIM or the Sony Xperia E4 Dual that gets your vote?