LG G Flex 2 vs LG G3 vs iPhone 6 bootup speeds tested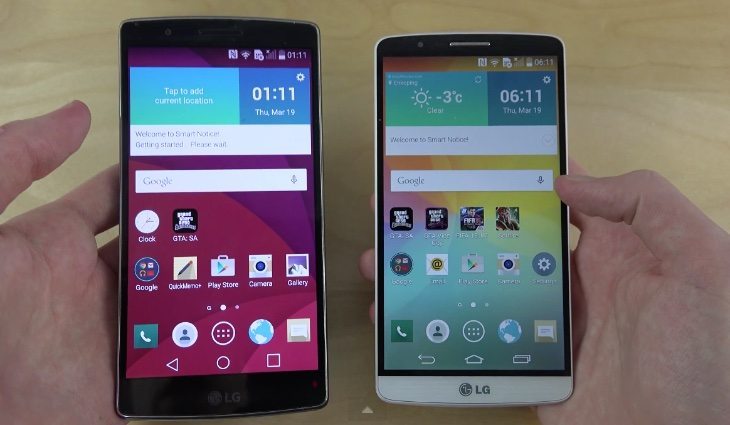 The LG G Flex 2 is a recent addition to the market and will face the likes of last year's LG flagship G3, as well as popular smartphones such as the Apple iPhone 6. It has some very attractive specs and features, and it can be interesting to see how new top-notch devices compare with others in various aspects. With this in mind we're showing LG G Flex 2 vs. LG G3 vs. iPhone 6 bootup speeds tested.
The G Flex 2 was made official at CES earlier this year and is in the process of releasing to various markets. It features a distinctive curved design and packs a Snapdragon 810 octa-core processor, a 5.5-inch display Full HD display, and models with 2 or 3GB of RAM. It also has a 13-megapixel rear camera with optical image stabilization, and you can see much more about it in our previous articles here.
The two brief videos below are not full comparisons of the above handsets, but instead they focus solely on the boot-up speeds of the three devices. The first YouTube comparison we've embedded shows the LG G Flex 2 up against the LG G3 in the speed test. The phones are running different versions of the Android Lollipop operating system and you'll see them being simultaneously powered up. One is ready for action first but the difference is marginal.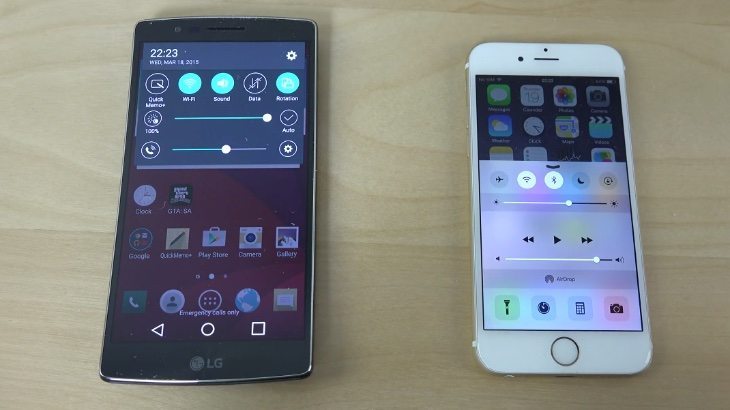 It could be intriguing then to see the same testing again, but this time with the G Flex 2 and the iPhone 6, and that's exactly what the second YouTube video shows. The G Flex 2 is running Android 5.0.1 while the iPhone 6 is running the latest iOS release, iOS 8.2. Again they are powered on at the same time. This time there's a much bigger difference in start up times, but we won't give away the winner here as you might prefer to find out when you watch the videos below.
The second video also shows a little of the differences between the user interfaces of the G Flex 2 and iPhone 6, which could be useful if you're thinking of buying either phone. When you've taken a look at these speed tests we'd be interested to hear from you. Are you surprised at the bootup results of the LG G Flex 2, LG G3 and iPhone 6? Let us know with your comments.