The Garmin Vivosmart arrives in India for Rs. 10,990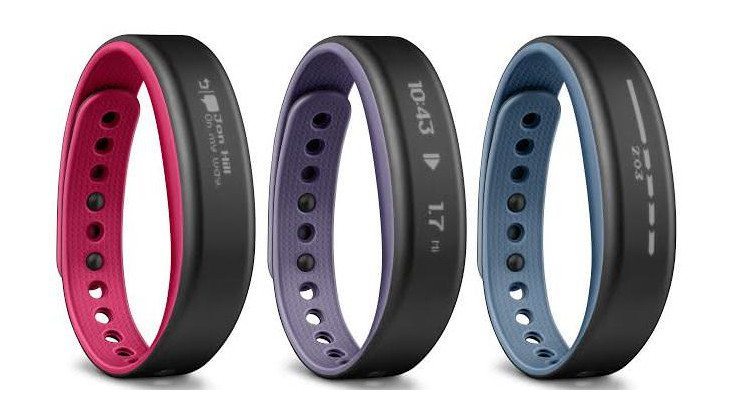 You can't throw a rock without hitting a fitness tracker these days, and everyone seems ready to get in on the action. One of the more unlikely companies is Garmin, and they've just launched the Garmin Vivosmart fitness tracker in India for Rs. 10,990.
The Garmin Vivosmart is a fitness tracker that's stylish, yet simple in its design. There aren't a lot of bells & whistles on the wearable, but it can take care of your basic fitness needs while dealing with things like call alerts, incoming texts, and email. You'll have to be synced up to a smartphone via Bluetooth with the Garmin Connect app to make use of some of the features like sleep tracking and activity progress.
As for the functions, the Garmin Vivosmart fitness tracker will keep track of how many steps you walk throughout the day along with the calories burned and distance covered. It can keep tabs on your heart rate as well, and is said to get around 7 days of battery life from a charge. It's also water resistant so you won't have to worry about the wearable shorting out if you take a quick dip or forget to remove it in the shower.
The Garmin Vivosmart is set to go on sale exclusively through Snapdeal, and is priced at Rs. 10, 990 in India at this time. That comes out to around $179 in the states, which puts the price up there with similar wearables like the Microsoft Band. If the Garmin Vivosmart fitness tracker seems like your cup of tea, you'll be able to pick one up in Black, Berry, Purple, Slate or Blue.
via – 91mobiles