Moto E 2nd gen vs Panasonic P55 India price and specs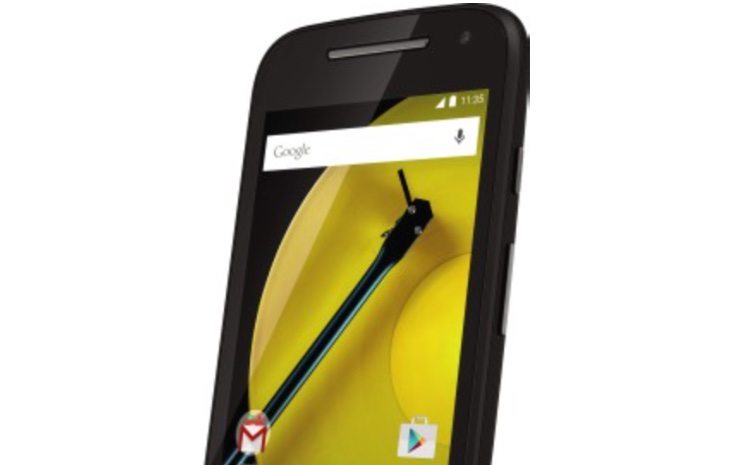 There seems to be a vast amount of affordable smartphones being released to the market, and one of the latest arrivals is the Motorola Moto E (2015). As the previous version has been so successful it's likely to be another big hit, and one of the phones it will contend against is the Panasonic P55 that has found a niche in the Indian market. If you're trying to choose between them you might find our Moto E 2nd gen vs. Panasonic P55 India price and specs comparison useful.
Both of these are available as dual SIM handsets in India. The Panasonic P55 is a 3G smartphone while the newest Moto E comes in 3G or 4G versions with slightly different specs. For the purposes of this rundown we're looking at the 3G handset that is currently on sale in India, although the 4G LTE version is also due to release in the country at some point.
Processors
The Moto E 2nd gen 3G dual SIM handset has a 1.2GHz Snapdragon 200 quad-core processor and Adreno 302 graphics. The Panasonic P55 is powered by a 1.2GHz quad-core processor, although the chipset and graphics are unspecified.
Display
The 2015 Moto E has a 4.5-inch IPS LCD display with resolution of 960 x 540 and 245 ppi. The Panasonic P55 has a 5.5-inch IPS LCD display with resolution of 1280 x 720 resulting in 267 ppi.
RAM and Storage
Both phones have 1GB of RAM. The Motorola handset has 8GB of internal storage that's expandable via microSD to 32GB, while the Panasonic phone has 4GB of RAM, also expandable to 32GB.
Camera set-up
The second-generation Moto E has a 5-megapixel rear camera with autofocus (but no flash) and 720p video capture, and a VGA front-facing camera. The Panasonic P55 has an 8-megapixel rear camera with autofocus, LED flash and 1080p video capture, plus a 2-megapixel front-facing camera.
Battery
The Moto E 2nd gen has a removable 2390 mAh battery while the Panasonic P55 has a removable 2500 mAh battery.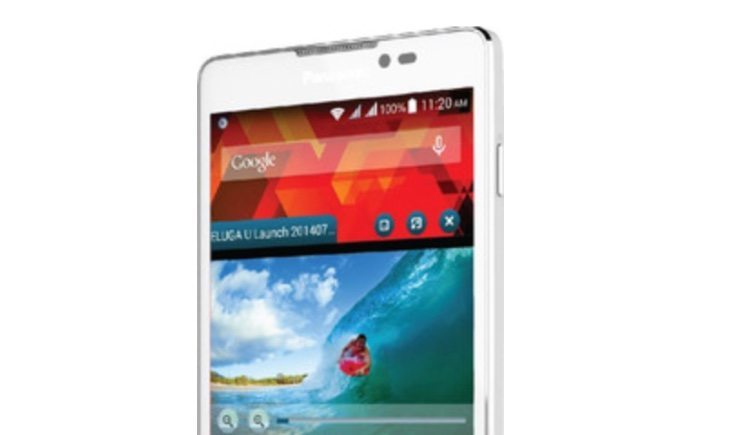 Connectivity
Both of these handsets support 3G, WiFi 802.11 b/g/n, WiFi hotspot, Bluetooth 4.0, GPS, and microUSB 2.0. However, the Panasonic P55 also offers WiFi Direct.
Operating System
The Moto E released on Android Lollipop while the Panasonic P55 runs the older Android 4.4.2 KitKat OS.
Dimensions and Weight
The latest Moto E measures 129.9mm x 66.8mm x 12.3mm and weighs 145g. The Panasonic P55 measures 149.7mm x 77mm x 7.9mm and weighs 148g.
Price
The Moto E 2nd gen 3G is priced at Rs. 6,999. The Panasonic P55 was priced at a much higher Rs. 10,290 when it first released but the price has since come down. Currently we've seen it priced from around Rs. 8,550 although prices vary by retailer.
There's an interesting contrast in these two smartphones, especially as the Panasonic handset was quite a lot more expensive when it first launched. Although the Moto E (2015) is cheaper, the difference is not a significant as it once would have been. The Panasonic P55 has a few advantages over the Motorola handset, such as a larger display with higher resolution, better camera capabilities, and a slightly higher capacity battery. It's also notably slimmer than the Moto E.
The Moto E 2nd gen is not without its own benefits though, such as a higher level of built-in storage, the fact that it runs a later version of Android, and of course the lower price. Also while some buyers will appreciate the large screen of the Panasonic phone, others will want a smaller form factor. Other aspects that potential buyers will need to consider are their preference of designs, build quality, and after-sales service.
Based on all of the above information we'd like to hear if you have chosen one of these smartphones over the other. Is your choice the Motorola Moto E 2nd gen or the Panasonic P55? Do drop us your comments in the box below to let us know.