Best Buy Samsung Sale shaves $100 off the Galaxy Note 4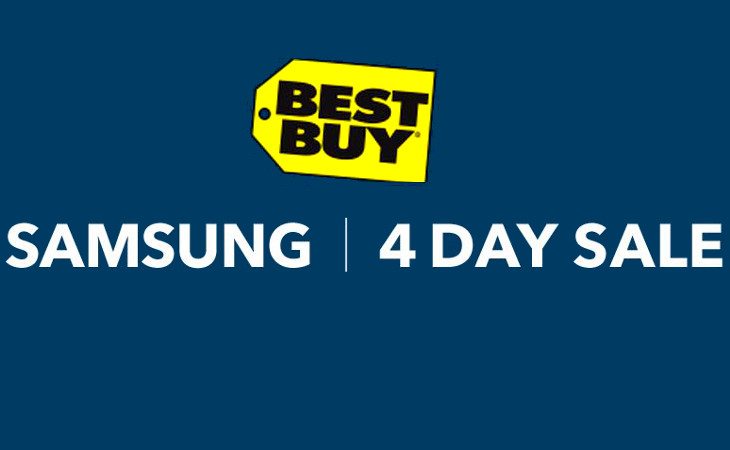 Remember that Beset Buy 4 hour sale we told you about a few days ago? Well, turns out the company isn't done as they've just launched another promo for folks looking to pick up the Galaxy Note 4 and Galaxy S5. This one lasts a bit longer…
Unlike the previous promo, the new Best Buy sale is good for 4 days so you've got a little longer to weigh your options. There are four devices up for grabs, and the best deal on the most recent smartphone is for the Galaxy Note 4. Best Buy is shaving $100 bucks off the price which brings it down to a more manageable $199.99 with a new 2-year deal. With the Galaxy S6 on the way, last year's flagship is also getting a price cut so you can pick up the Galaxy S5 for $1 on-contract.
If you do opt for the S5, Â the S-View Flip Covers are also on sale. Most have $10 discounts which bring them down to $39.99, but the Pink case is listed at $14.99 and the Green one will set you back $27.99. Last but not least, is the Samsung Galaxy Tab Pro 10.1 which is listed with a $100 discount at $299 in Black or White. Other items with decent discounts include the Gear Fit, Samsung Level Box Speakers, headsets, and Class 10 UHS-1 microSD cards.
As mentioned, Best Buy's Samsung sale starts today and is live through Saturday. It give you a little more time to consider your options, but you may not want to wait too long as the Note 4 and Galaxy S5 may move rather quickly at those prices.
Are you interested in anything from Best Buy's Samsung Sale?