Panasonic P55 vs Redmi 2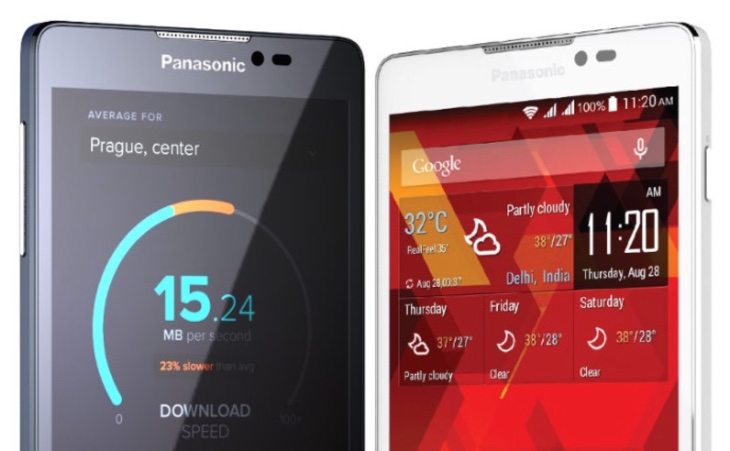 The smartphone market in India is packed with devices for a wide range of budgets, and some of the more affordable handsets are selling in big numbers right now. The Panasonic P55 is one of these phones and was recently joined by the Xiaomi Redmi 2. We thought it would be interesting to compare the specs and more of the Panasonic P55 vs. Redmi 2 to give an idea of what they each have to offer.
Both of these are dual SIM Android smartphones that are now quite close in price, so they may both be on some buyer's shortlists. It's worth noting though that the Redmi 2 is only available in flash sales and because of extremely high demand it could be difficult to get hold of at the moment.
Processors
The Panasonic P55 has a 1.2GHz quad-core processor but the company hasn't specified the chipset or GPU. The Redmi 2 has a 1.2GHz Snapdragon 410 quad-core processor and Adreno 306 graphics.
Display
The P55 has a 5.5-inch IPS LCD display with resolution of 1280 x 720 and 267 ppi. The Xiaomi phone has a 4.7-inch IPS LCD display with 1280 x 720 resolution resulting in 312 ppi.
RAM and Storage
The Panasonic handset has 1GB of RAM and 4GB of internal storage that can be expanded to 32GB via microSD. The Redmi 2 has 1GB of RAM and 8GB of internal storage, also expandable to 32GB. (We'll point out that the latter is also coming to some markets in a 2GB of RAM and 16GB internal storage variant)
Camera set-up
There's little between them here as both phones have an 8-megapixel rear camera with autofocus, LED flash and 1080p video capture, and also a 2-megapixel front-facing camera.
Battery
The Panasonic phone has a removable 2500 mAh battery while the Redmi 2 has a removable 2200 mAh battery.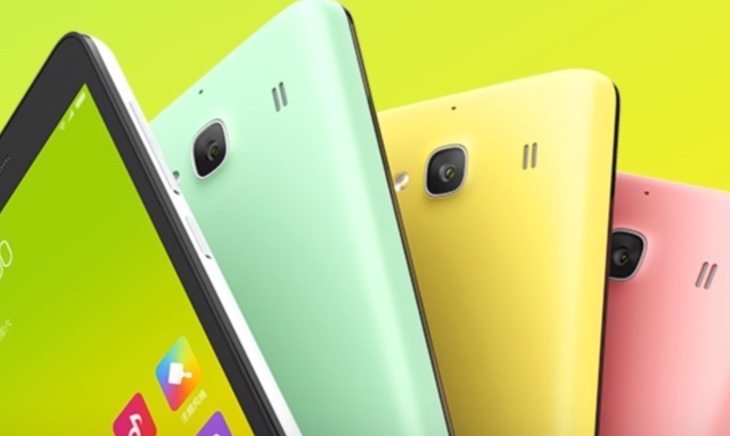 Connectivity
There are some differences worth noting here. Both phones support 3G, WiFi 802.11 b/g/n, WiFi Direct, WiFi hotspot, Bluetooth 4.0, GPS, and microUSB 2.0. However, the Redmi 2 also has 4G LTE connectivity, USB Host, and USB OTG.
Operating System
The Panasonic P55 runs Android 4.4.2 KitKat, while the Redmi 2 runs Android 4.4.4 KitKat with Xiaomi's MIUI v 6.0.
Dimensions and Weight
The P55 measures 149.7mm x 77mm x 7.9mm and weighs 148g. The Redmi 2 measures 134mm x 67.2mm x 9.4mm and weighs 133g.
Price
When the Panasonic P55 originally launched it was priced at Rs. 10,290. However, it has been lowered in price according to retailer, and recently we've seen it for around Rs. 7,900 although prices fluctuate. That brings it much closer in price to the Xiaomi Redmi 2 that costs Rs. 6,999.
It's interesting to see the contrast in these phones considering the Panasonic handset was notably more expensive when it first arrived on the shelves. Advantages of the P55 include a larger display and a higher capacity battery, and it's also the slimmest of the two devices. Alternatively the Redmi 2 has higher ppi for its display (although that's due to the smaller screen), more in-built storage, and of course it supports 4G LTE.
If you can't decide from the specs alone then you'll also want to take into account the designs, build quality, and after-sales service to try to help you make a decision. Potential purchasers might also want to consider that a Yu Yureka successor, currently dubbed Project Caesar, is due to be unveiled next month.
After taking all of the above into account we'd like to hear your pick of these two smartphones. Is it the Panasonic P55 or the Xiaomi Redmi 2 that appeals to you most?