Golden Galaxy S6 and S6 Edge are up for pre-order from T-Mobile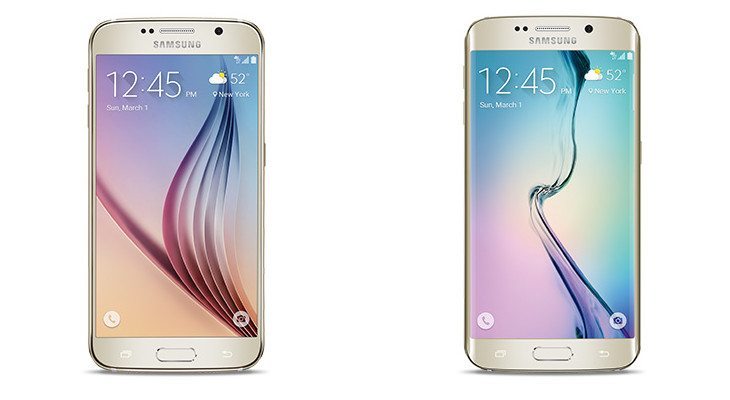 Looking to snag Samsung's latest flagship or its edged counterpart? You're not alone as millions have already put them on pre-order from various carriers around the globe. If you roll with Magenta or have been debating a switch, you can now put a Gold Samsung Galaxy S6 or Galaxy S6 Edge on pre-order.
T-Mobile's pre-orders for the Galaxy S6 just began a few short days ago, but customers only had a Black or White option to choose from at the time. Today, that changed as Magenta went Golden with the S6 and they now have the 64GB editions of the Galaxy S6 Edge and Galaxy S6 ready to roll for April 10th.
If you missed our previous coverage of the Galaxy S6 release, here's the scoop. Samsung went all out this time around with a metal and glass build to go along with top-tier specs. The regular version of the handset sports a 5.1-inch display with a resolution of 2,560 x 1,440 and you'll find an Exynos octa-core chip and 3GB under the hood. Throw in wireless charging, a 2,550mAh battery, and Android 5.0 and you have a handset to contend with.
At this time, T-Mobile only has the 64GB Gold Galaxy S6 and S6 Edge available for pre-order as the 32GB and 128GB models are listed as coming soon. If you're ready to get your pre-order on, just hit up one of the links below.
via – TMOnews