Yu Yureka Android Lollipop update within next week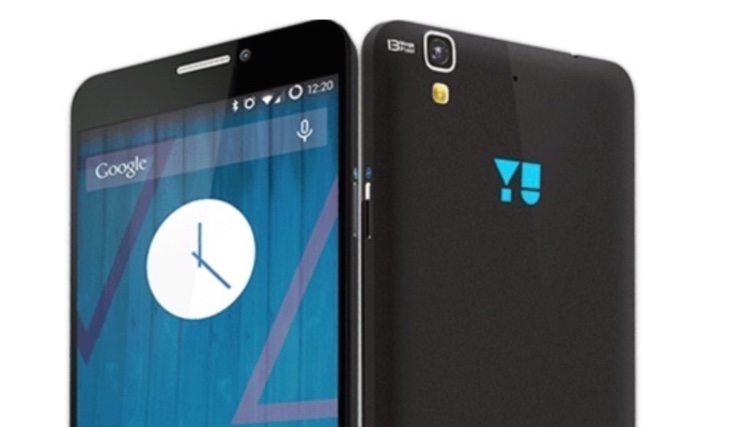 We always enjoy bringing readers news of OS updates for their devices, although sometimes initial timeframes pass without seeing the updates emerge. The Yu Yureka smartphone has been teased with the Android Lollipop update, with pointers that it would be coming in March. It hasn't yet arrived but now it appears that the Micromax Yu Yureka Android Lollipop update will be here within the week.
The Yu Yureka has been an immensely popular handset in India, with one of its highlights that it offers a customizable experience with Android-based Cyanogen. It also has some very notable specs and a competitive price tag. In February an incremental update arrived for the phone with bug fixes, but what many owners are really waiting for is a taste of Android Lollipop.
Earlier this month Yu Televenture issued a teaser image showing a dot-to-dot picture of a Lollipop with the tagline "Coming soon to a Yureka near you." The last number on the dot-to-dot was '26,' which many assumed meant that the update might arrive on March 26th. Obviously we're past that date now and there's still no sign of Lollipop for the Yureka.
The update will take the Yu Yureka from CyanogenMod 11S based on Android KitKat to CyanogenMod 12S based on Android Lollipop, but owners of the phone have started to raise questions on how much longer it will take to arrive. There's promising news on this as Yu's support team has answered direct queries about this with emails to say that the update is expected for the first week in April.
If this is accurate, CyanogenMod 12s based on Lollipop for the Yureka could appear anytime from tomorrow onwards, so start checking your phones! It's worth mentioning that CyanogenMod 12S has been delayed for other devices too, so the Yureka isn't the only handset to have missed out so far.
We'd be really interested to hear from readers who have the Micromax Yu Yureka. It's always good to know when updates finally begin to roll out, so if you receive it over the next few days why not let us know by sending in your comments.
Source: GSMArena