HTC One M8s revealed and priced, 2015 refresh of One M8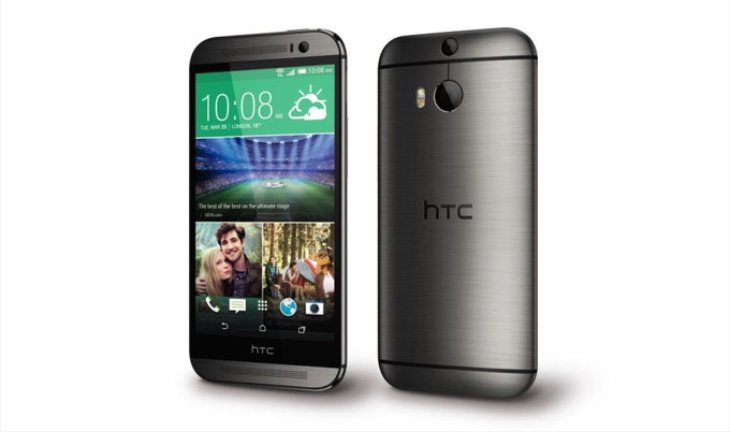 With the new HTC One M9 flagship heading to regions worldwide, it may seem a bit odd that the company would push out an updated version of last year's flagship. That's just what has happened though as the HTC One M8s has just been revealed and priced, and it's a 2015 refresh of the One M8.
The phone looks virtually the same as the HTC One M8, with a brushed aluminum unibody build, but does feature some specs changes. First the One M8s has a Snapdragon 615 64-bit octa-core processor (4 cores at 1.7GHz and 4 at 1GHz) rather than the Snapdragon 801 quad-core CPU of the One M8. It also axes the UltraPixel rear camera of the M8 and replaces it with a 13-megapixel dual camera set-up.
The rest of its specs are a 5-inch LCD display with 1920 x 1080 resolution, 2GB of RAM, and 16GB of internal storage (expandable via microSD). It has a 5-megapixel front-facing camera, and runs Android 5.0 Lollipop with HTC's Sense UI. It measures 146.36mm x 70.6mm x 9.5mm and weighs in at 160g. Interestingly it has a slightly higher battery capacity at 2840 mAh, rather than the battery of the One M8 at 2600 mAh.
As far as availability is concerned HTC says that it will release in Europe soon, but hasn't said anything about availability for other regions yet. The One M8s is described as an upper-mid range handset and the off-contract UK price will be £379.99. That makes it a more affordable smartphone than the new One M9 of course, albeit it with lesser specs. Equivalent pricing would be around $560, €520, or Rs. 35,000, though prices could vary according to market.
What are your initial thoughts on the HTC One M8s? Could you be tempted by this new smartphone, or are your sights set on the flagship One M9? Let us know with your comments.
Source: Phone Arena