OnePlus One Oxygen OS arrives at last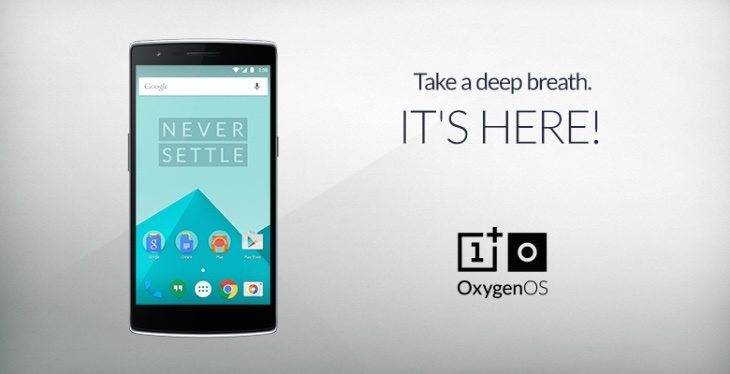 The OnePlus One smartphone has made a big splash since its release last year, and for some time a lot of owners have been waiting for the Oxygen OS custom Android-based ROM. It may be a little later than anticipated, but OnePlus One Oxygen OS has arrived at last. It's now a usable Android 5.0.2 Lollipop build that many One owners will want to be trying out over the next few days.
The road for the Oxygen OS hasn't been without hitches and the OnePlus community has put in a lot of work in bringing it to fruition. The alternative to CyanogenMod brings a host of custom features, many of which were based on community feedback. It was developed around the principles of open-source and optimized for the OnePlus One, crafted with care with an array of gestures, customizations, and more.
Previously the ROM had been set to appear for March 27th but various issues meant that it missed that date. To make amends for the wait OnePlus has readily provided status updates, but the day many have been waiting for is finally here as the OS is now fully certified. Oxygen OS gives users the experience of near pure stock Android, and those wanting to check it out can download the official package from the OnePlus website for flashing.
If you'd like to see more about some of the best features and what you can expect from Oxygen OS, you can view an official OnePlus YouTube video that we've embedded below this article. If you download Oxygen OS to your OnePlus One we'd really like to hear what you think of it? Has the custom ROM lived up to your expectations? Drop us your comments in the box.
Source: OnePlus Forums