Nokia Lumia 930 Gold Edition now available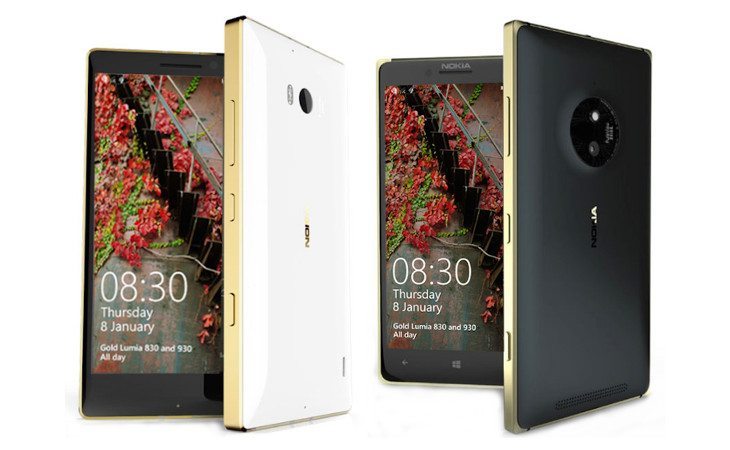 We don't spend near enough time talking a about Nokia smartphones, and it's a shame as a lot of folks were fans of the companies handsets. The Nokia Lumia 930 was very popular when it was released last year, and now the company is giving fans a taste of luxury with the Nokia Lumia 930 Gold Edition.
The Nokia Lumia 930 a solid smartphone, and the Nokia Lumia 930 Gold Edition is that same device, but in a different wrapper. The Golden Lumia 930 was originally announced earlier this year alongside the Lumia 830 Gold Edition, but the company has remained relatively quiet about its release since that time. Well, that's changed as you can now pick up the 930 from select retailers throughout Europe, Asia Pacific, the Middle East and Africa.
The gold trim on the Nokia Lumia 930 Gold Edition certainly gives the phone a classy feel, but if you're looking for updated specs, you'll be disappointed. That said, the 930 still has plenty of pop thanks to a Snapdragon 800, 2GB of RAM, and 32GB of storage space. The cameras are nothing to scoff at either considering you'll find a 20MP sensor on its backside to go along with a 1.2MP snapper on the front.
If you're looking to pick up the Nokia Lumia 930 Gold Edition, it's ready to roll and the price will depend on where you snag one. The phone currently sells for £440 straight from Nokia in the UK, but will vary by region.
Glad to see the Golden Lumia 930 finally get a wider release?
via – CNet