iOS 8.4 beta arrives with focus on new Music app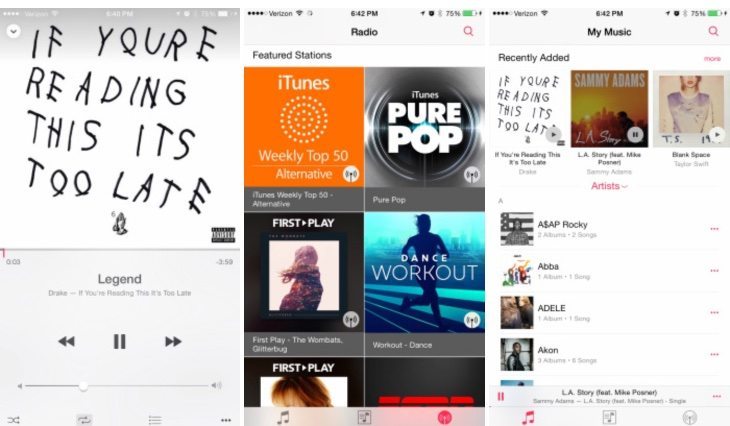 Apple's iOS 8.3 made it to a public release just last week but the next iOS iteration is already in progress. The first iOS 8.4 beta has now arrived with Apple seeding it to developers yesterday. The big news with this version is the new music app that will tie in with the expected launch of the streaming service at WWDC in June.
There will be a lot of interest in the revamped Music application for the mobile platform and iOS 8.4 beta is available for developers from the Apple Developer Center. The redesigned Music app includes additions such as a MiniPlayer feature enabling users to control playback while browsing their music collections. There are also enhancements for iTunes Radio making it easier to discover music with featured and hand-curated stations.
Further changes are that users will be able to see recently added playlists and albums on the top of their music library, and the Now Playing interface has changes to the artwork. As well as this there's a new Global Search option in the new Music for iOS, enabling users to search from anywhere within the app for iTunes radio stations and songs, and also an UpNext feature.
The icon for the Music app is unchanged but the landscape interface has been completely removed on iPhone while there's now a split-screen interface for iPad. You can see the iOS 8.4 beta release notes in full at the source below as well as further screenshot images. Tell us your initial impressions of the first iOS 8.4 beta with the new look Music app.
Source: 9to5Mac