Galaxy S6 vs iPhone 6, Xperia Z3 and Galaxy S5 bootup speeds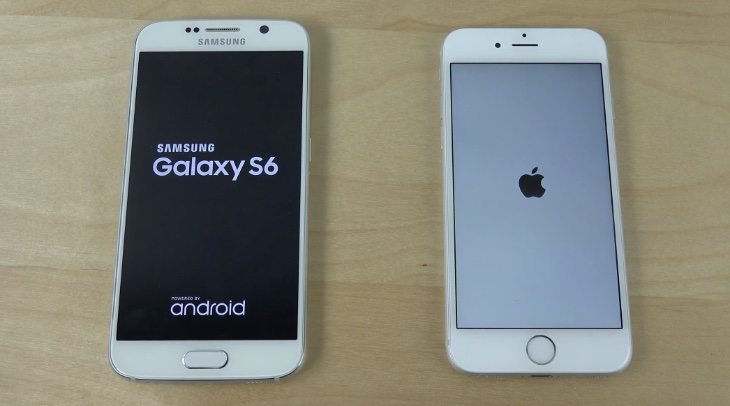 The Samsung Galaxy S6 is currently hitting shelves worldwide and there will be plenty of demand for this notable new flagship smartphone. We've already written tons about the S6 with reviews, comparisons and more, but sometimes it's interesting to concentrate on one particular aspect of a phone. Therefore today we're looking at the Galaxy S6 vs. iPhone 6, Xperia Z3 and Galaxy S5 in some bootup speed tests.
The Galaxy S6 has an impressive specs lineup and is likely to be the dominant Android smartphone over the next year. It's equipped with an Exynos 7420 octa-core processor, a 5.1-inch display with Quad HD resolution, and 3GB of RAM, but how does it fare with something as basic as bootup speed? That's what the three short videos that we've embedded beneath this article will show you.
The first YouTube video is of the Galaxy S6 and Apple iPhone 6, the Samsung phone running Android 5.0.2 Lollipop and the iPhone running iOS 8.3. It begins by showing both handsets being powered up simultaneously with the aim to see which one is up and running first. We won't spoil your enjoyment of the video by telling you which was the fastest but there's a very clear winner. The video concludes by giving a quick look at the displays and user interfaces.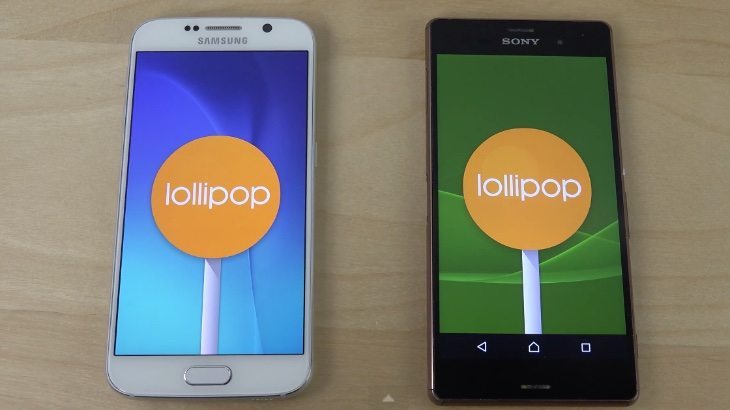 The second YouTube video is of the Galaxy S6 vs. Sony Xperia Z3 in the same kind of bootup test. This time both phones are running Android 5.0.2 Lollipop and again the fastest wins by quite some margin. The final YouTube video below is of the Galaxy S6 on Android 5.0.2 vs. Galaxy S5 on Android 5.0 and also shows them being powered up at the same time. The reviewer makes a slip of the tongue here and actually names the wrong phone as the winner but you'll be able to see the fastest for yourself when you view the video.
When you've watched the bootup speed tests of the Samsung Galaxy S6, iPhone 6, Xperia Z3 and Galaxy S5 in the videos below we'd be interested to hear from you. What are your thoughts on the results? Are you about to purchase the Galaxy S6?