Galaxy S6 features lacking on the iPhone 6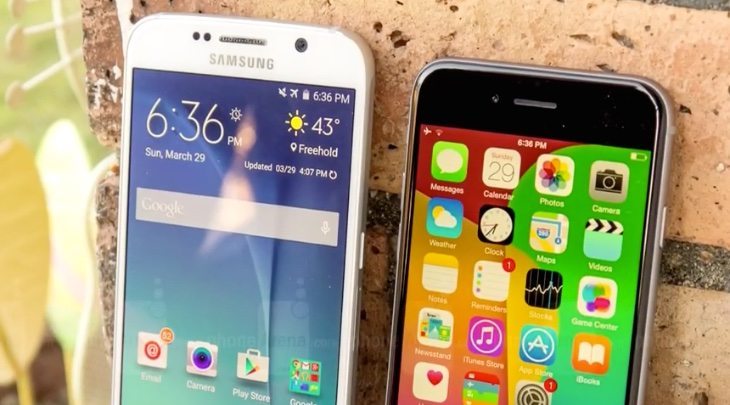 At the moment the Samsung Galaxy S6 is stomping its way across worldwide markets and looks set to be the dominant Android smartphone this year. It has been widely lauded by consumers and tech experts alike and one of its main competitors is the Apple iPhone 6. It's one thing to purely consider specs of top-flight devices but another important factor is the different features available. With that in mind we're showing a video of Samsung Galaxy S6 features lacking on the iPhone 6.
Previously we've shared a comparison of the Galaxy S6 vs. iPhone 6 that focused mainly on specs, and it's clear that both handsets have plenty to offer in this respect. As for features though, what does the Galaxy S6 offer that's missing from the iPhone 6? That's what the YouTube video that we've embedded below this article aims to show. It comes from Phone Arena and lists six different features for Samsung's latest flagship that the iPhone 6 doesn't have.
The short video runs through some of the more tangible benefits of the S6, beginning with the Quad HD resolution of the display. Other features include the camera's optical image stabilization (present on the iPhone 6 Plus but not the iPhone 6), and the wide-angle f/1.9 aperture 5-megapixel front-facing selfie camera of the S6.
Further features mentioned are the heart rate sensor, IR Remote, and built-in wireless charger, with the reviewer briefly discussing each point along the way. It's an interesting glimpse at some of the features of the Galaxy S6, although many will decide between this phone and the iPhone purely on preference of operating platform. For those who are undecided though, this video could help out.
When you've taken a look we'd like to know your thoughts. Are these features of the Samsung Galaxy S6 enough to convince you that this smartphone would suit you better than the iPhone 6? Send your comments to let us know.