Lenovo A7000 vs Yu Yureka specs breakdown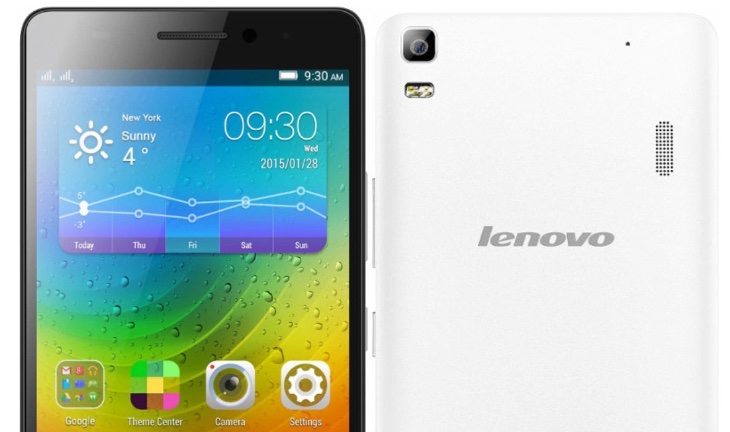 The market is packed with affordable smartphones right now, and another has just arrived from Lenovo. The A7000 is the same price as another recently popular smartphone, the Micromax Yu Yureka. If you're trying to choose between them and are unsure of how they differ, you may be interested in our Lenovo A7000 vs. Yu Yureka specs breakdown.
The A7000 is following on from the Lenovo A6000 as another smash hit in India. The first flash sale last week sold out 30,000 units in just 4 seconds and the next sale for the A7000 is on April 21st. It has many qualities that buyers are looking for at a competitive price tag that matches that of the Yureka. We'll run through the key specs of both so that you can see how they compare.
Processors
The Lenovo A7000 packs a 1.5GHz MediaTek MT6572m octa-core processor and has Mali-T760MP2 graphics. The Yu Yureka has a 1.5GHz Snapdragon 615 octa-core processor and Adreno 405 GPU.
Display
There's nothing to divide them here as both have 5.5-inch IPS displays with resolution of 1280 x 720 resulting in 267 ppi.
RAM and Storage
Both phones have 2GB of RAM and expandable storage via microSD to 32GB. However, the A7000 has 8GB of in-built internal storage while the Yureka has 16GB.
Camera set-up
The Lenovo phone has an 8-megapixel rear camera with autofocus and LED flash, with a 5-megapixel front-facing snapper. The Yureka has a 13-megapixel rear camera with autofocus and LED flash, and also a front-facing unit of 5-megapixels.
Battery
The A7000 has a removable 2900 mAh battery while the Yureka has a removable 2500 mAh battery.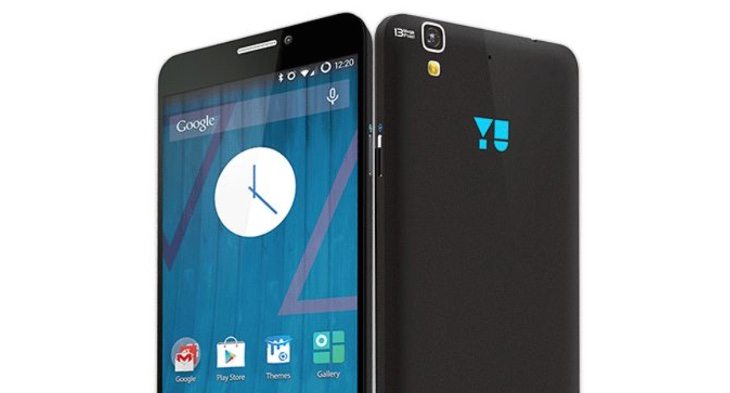 Connectivity
Both phones feature 4G LTE, 3G, WiFi 802.11 b/g/n and WiFi hotspot, Bluetooth 4.0, GPS and microUSB 2.0.
Operating System
The A7000 runs Android 5.0 Lollipop with Lenovo's Vibe UI. On the other hand the Yureka offers a customizable experience and launched on CyanogenMod 11S based on Android 4.4.4 KitKat. However, the update to Cyanogen 12 OS based on Android 5.0.2 Lollipop has recently begun rolling out.
Dimensions and Weight
The A7000 measures 152.6mm x 76.2mm x 8mm and weighs 140g. The Yureka measures 154.8mm x 78mm x 8.8mm and weighs in at 155g.
Price
There's absolutely nothing between them here as both are priced at Rs. 8,999.
These are both dual SIM devices and this is an interesting comparison as both have some advantages over the other. Buyers should also consider the different features of the phones as well as designs, build quality, and after-sales service, but as far as specs are concerned there are swings and roundabouts.
For example the Lenovo A7000 has a higher capacity battery and is the slimmer and lighter of the two phones, and it also has the benefit of Dolby Atmos for enhanced audio. Alternatively the Yu Yureka has more built-in storage and a better rear camera, while some may also prefer the more customizable software experience.
When you've had a chance to digest the details of this specs comparison it would be interesting to hear your pick. Are you going to opt for the Lenovo A7000 or the Yu Yureka as your next smartphone purchase? We always appreciate your comments.