Samsung Galaxy S6 vs Huawei P8 specs breakdown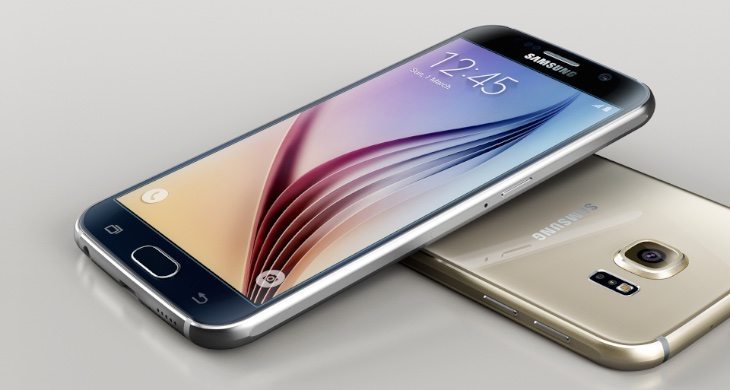 Samsung's latest flagship in the form of the Galaxy S6 is generating plenty of interest at the moment and will be another smash hit for the company. There's always more competition coming to the market though, and one of these will be an upcoming device from Huawei. Today we're considering the Samsung Galaxy S6 vs. Huawei P8 in a specs focus.
Both of these are Android smartphones and while the Galaxy S6 is already making its way to different global markets the P8 will release soon. The Huawei flagship is a dual SIM handset and may be without some of the bells and whistles of the S6, but it's a very decent offering with a very respectable price. Let's take a look at those specs to find out more.
Processors
The Galaxy S6 packs an Exynos 7420 octa-core processor (4 cores at 2.1GHz and 4 at 1.5GHz) and has Mali-T760MP8 graphics. The Huawei P8 is powered by a HiSilicon Kirin 930/935 octa-core processor (4 cores at 2GB and 4 at 1.5GHz) and has Mali-T628MP4 graphics.
Display
The Samsung phone has a 5.1-inch Super AMOLED display with Quad HD resolution of 2560 x 1440 resulting in 577 ppi. The P8 has a 5.2-inch IPS LCD display with Full HD resolution of 1920 x 1080 giving 424 ppi.
RAM and Storage
Both phones have 3GB of RAM. The Galaxy S6 has storage options of 34, 64 or 128GB (non-expandable). The Huawei P8 has 16 or 64GB models for internal storage, this time expandable by microSD to 128GB (using SIM 2 slot).
Camera set-up
The Galaxy S6 has a 16-megapixel rear camera with autofocus, LED flash, optical image stabilization, and 2160p video capture. It also has a 5-megapixel rear camera. Readers may be interested in a camera comparison between the Galaxy S6 and iPhone 6 here. The Huawei P8 has a 13-megapixel rear camera with autofocus, dual-LED flash, OIS, and 1080p video recording capability. Its secondary front-facing camera has an 8-megapixel sensor.
Battery
The Galaxy S6 has a 2550 mAh battery while the Huawei P6 has a 2680 mAh battery. Both are non-removable.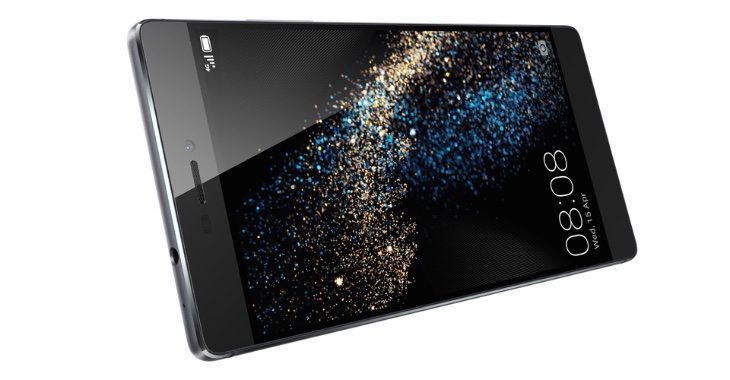 Connectivity
Both phones support 4G LTE, dual-band WiFi, WiFi hotspot, WiFi Direct, Bluetooth 4.1, NFC, GPS, and microUSB 2.0 with USB Host. The Samsung phone has WiFi 802.11 a/b/g/n/ac while the Huawei handset has WiFi 802.11 a/b/g/n/. The P8 also supports DLNA.
Operating System
The Galaxy S6 runs Android 5.0.2 skinned with Samsung's TouchWiz UI. The Huawei P8 will release running Android 5.0.2 Lollipop with Huawei's Emotion 3.1 UI.
Dimensions and Weight
The Samsung flagship measures 143.4mm x 70.5mm x 6.8mm and weighs 138g. The Huawei phone measures 144.9mm x 72.1mm x 6.4mm and weighs 144g.
Price
Pricing varies by region and retailer. As a guide the Samsung Galaxy S6 can be found unlocked in the UK at one major retailer for £599, £659 or £739 for the 32, 64, or 128GB models respectively. Prices for the Huawei P8 in all regions hasn't been given yet, but it has been announced at €499 for the 16GB or €599 for the 64GB version. Those prices equate to around £360 or £430 respectively, although pricing may vary by market.
We're not considering features of the phones or the designs here, and the sizes are unlikely to decide it, as they are both decently light and extremely slim. Looking at specs though, they both have some advantages over the other. Those differences and the price factor will help you to make up your mind.
The Galaxy S6 has several benefits, though you'll have to pay more for the privilege. For example the display has higher Quad HD resolution, there's an additional in-built storage level (though you'll pay for it), and it has a higher megapixel rear camera with superior video capture capabilities. Alternatively the Huawei P8 has expandable storage, dual-LED flash, a higher-megapixel front-facing camera, and higher capacity battery, all in a lower-priced package.
If you have both of these smartphones on your shortlist, which one do you think will best suit your needs. Are you more likely to opt for the more expensive Galaxy S6 or does the Huawei P8 have everything you want at a cheaper price? Let us have your comments.