2015 Nepal Earthquake person finder assistance with Google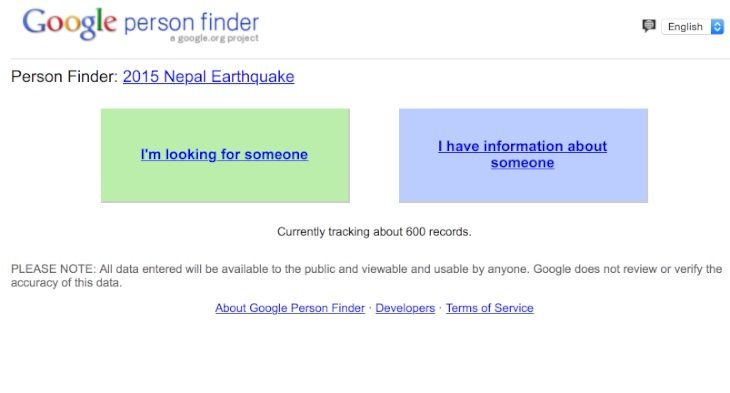 Every now and then something happens that moves our attention away from our usual focus on smartphones and tablets, and today there has been a massive earthquake in Nepal. Hundreds of people have been reported killed in the 7.9 magnitude quake and if you have concerns about someone who is missing or want to let people know you are safe there's a 2015 Nepal Earthquake people finder service from Google. It's always good to hear of technology being able to help out in this way.
Following the earthquake Google has launched the web application for its Person Finder service, which will help people track down relatives or friends who are missing. Users can share information about missing persons or look for information about those involved in the 2015 Nepal earthquake, and people finder support is in both English and Nepali.
Those wanting to use the service need to head to Google's Person Finder website, where anyone can search for names on the database or list someone who is missing. It has a simple interface and is split into two sections. One box says "I'm looking for someone" and the other says, "I have information about someone." Users need to click on either box and enter someone's name or other details to find out any reported status on that person.
Bear in mind that accuracy of the data entered is not verified or reviewed by Google, and all information entered can be viewed or used by anyone. This is not the first time Google has established a tool to help people find others affected at a time of crisis, with a couple of other examples being the Boston Marathon bombings and the 2011 tsunami in Japan. It was first used in 2010 following the earthquake in Haiti and used again later that year for floods in both Pakistan and Brazil.
Let us know what you think about the Google Person Finder service being launched again for those affected by the earthquake in Nepal, by dropping your comments in the box below.
Via: IBNLive