Microsoft Lumia 940 XL design includes tempting specs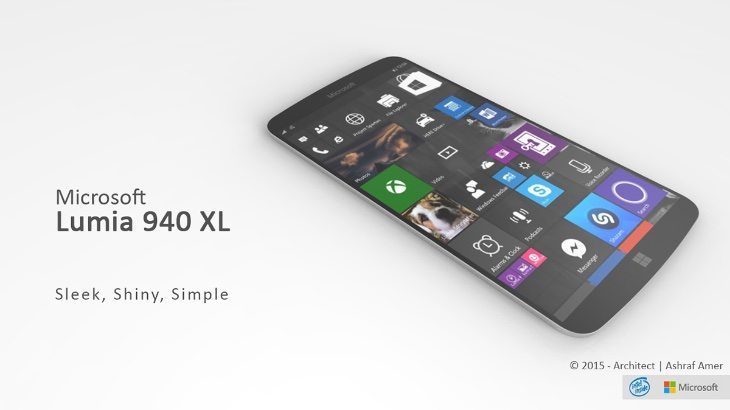 For some time now there have been rumors about a new high-end Microsoft Lumia smartphone dubbed the Lumia 940 with an XL version. It has so far failed to materialize but that hasn't stopped concept designers coming up with ideas to tantalize us with. The latest one we're showing is a Microsoft Lumia 940 XL design that packs some tempting specs.
Microsoft has launched several low to mid-range handsets over the last few months including the Lumia 640 and larger Lumia 640 XL. However, we know that many readers are looking forward to a flagship Lumia from the company and we previously shared another concept idea for a Lumia 940 and 940 XL that you can check out here.
This latest design for the 940 XL comes from designer Ashraf Amer and teases us with possibilities for the device. The handset shown here is extremely attractive and we think it would appeal to plenty of buyers. It's elegantly sleek and is just 6.8mm thick with very slim bezels and a premium-looking build. It features a fingerprint sensor on the front incorporated into the Windows logo, and dual stereo speakers either side of the USB port.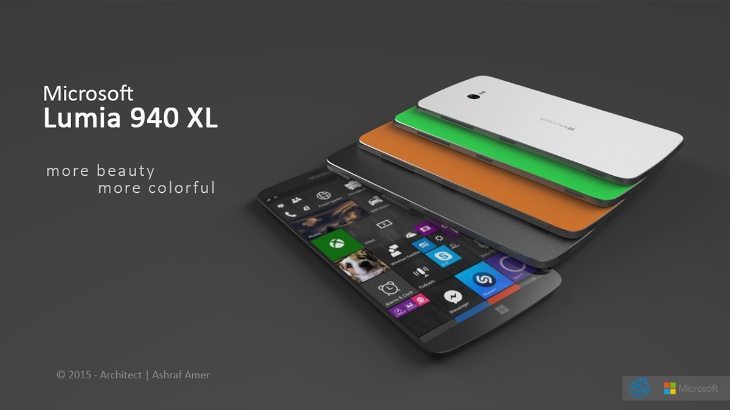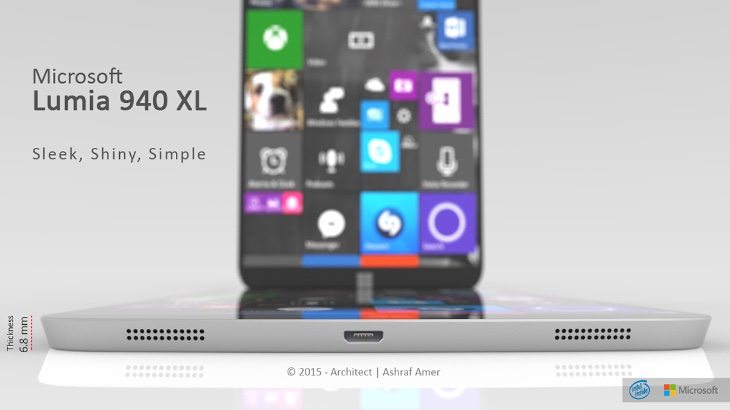 The designer has also included imagined specs for the device and these include an Intel Atom x7 64-bit quad-core processor, a 5.4-inch Super AMOLED display with Quad HD resolution, 4GB of RAM, and 32GB of internal storage (expandable via microSD to 128GB). As you would imagine it runs the upcoming Windows 10 for phone operating system.
Camera capabilities include a 24.2-megapixel rear camera with Pureview mega technology, Carl Zeiss optics, dual LED Flash, and 2160p video capture, and an 8-megapixel front-facing Pureview unit with LED flash. One of the images here shows the 940 XL in different color options that look like black, green, orange and silver/white.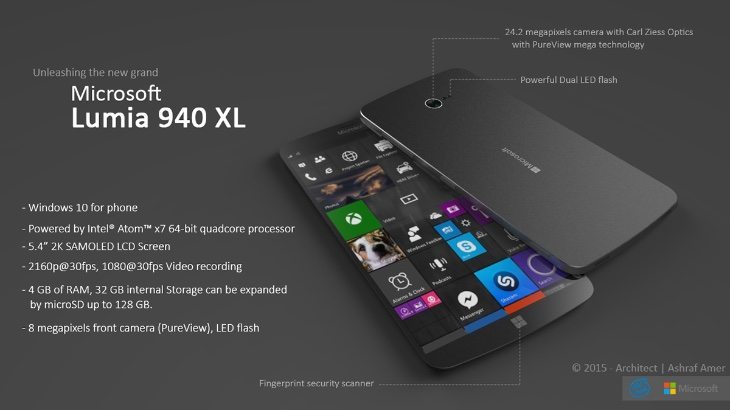 Microsoft is keeping pretty quiet about a Lumia 940 or 940 XL at the moment, but some readers may be interested to hear about a tipped upcoming Lumia 840 that we reported on yesterday. We think this new design for a Lumia flagship is pretty impressive and we'd really like to know what you think about it.
Do you approve of the Microsoft Lumia 940 XL design and specs as shown in these new renders? Would you buy the Lumia 940 XL if Microsoft released it looking just like this? Do let us know with your comments.
Source: Behance
Via: Concept Phones