BLU Selfie Smartphone sports Dual 13MP snappers for $249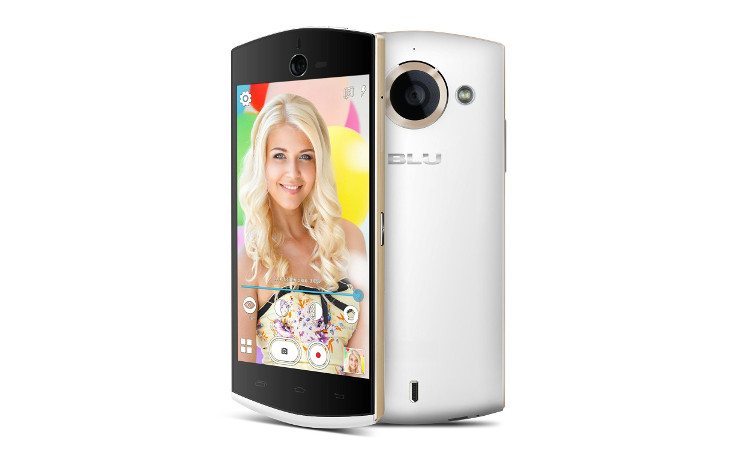 If you reside in the Far East, you have a huge selection of "budget" handsets to choose from, but folks in the states have a far slimmer selection. BLU Studios is one of the few manufacturers outside of the big boys to get our attention, and their latest smartphone, the BLU Selfie, is well worth a look if snapping photos is your thing.
BLU is known for putting out low-prices smartphones with solid specs, and the BLU Selfie smartphone is the latest device to roll out from the company's catalog. As the name implies, it's built for photos so you'll get a 13MP with an LED flash on the rear to go along with a 13MP sensor on the front — with an LED flash. Needless to say, the BLU Selfie smartphone has your photo needs covered.
The BLU Selfie smartphone is one of the "new" mid-rangers, so the old Snapdragon 400 and 1GB of RAM combo is gone and replaced by an octa-core MediaTek chip clocked at 1.7GHz, and 2GB of RAM. The storage capacity is listed at 16GB, but expandable and the device uses a 4.7-inch 720p panel for the display. The rest of the BLU Selfie specs include Bluetooth, WiFi, 3G (GSM), Android 4.4, and a 2,300mAh battery.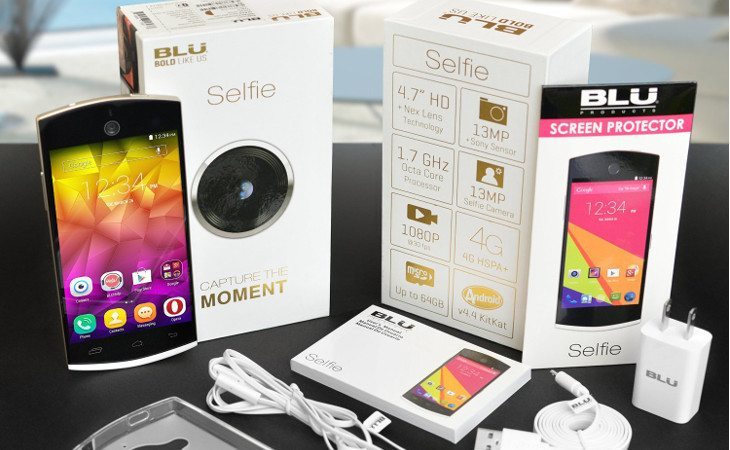 It's not the Galaxy S6, but the BLU Selfie smartphone will only set you back a fraction of the price and has solid specs. The only downside is the lack of 4G LTE, but for $249 the phone would make an excellent starter phone or backup handset. The BLU Selfie is currently up for sale on Amazon, and you can pick one up in Blue, Black or White Gold.