iPhone 7 design includes Apple Watch feature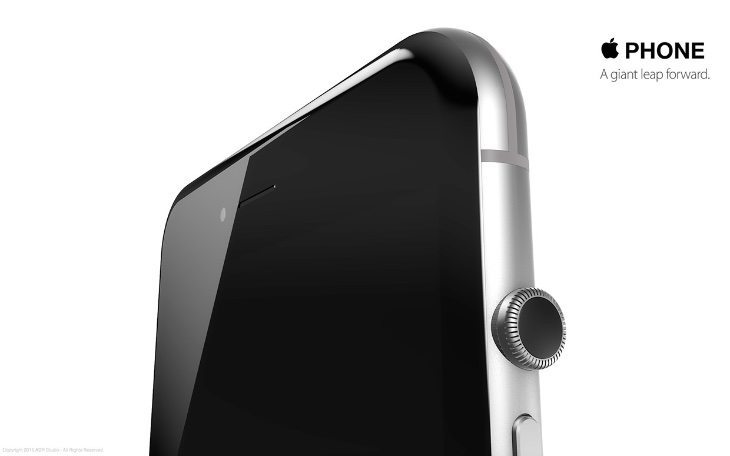 Now we're through the first few months of the year we're likely to start hearing much more in the way of rumors and leaks about the next iPhone. This seems likely to be called the iPhone 6S going by previous patterns, although many are referring to it as the iPhone 7. Whatever moniker it eventually has, there are plenty of ideas for how it could look and features it may have. Today we're showing an iPhone 7 design that includes an Apple Watch feature.
We've been seeing concept visions of the next iPhone for some time now, and you can check out two examples here and here. These latest renders come from designer Antonio da Rosa, and interestingly his idea for the iPhone 7 incorporates a crown button similar to that on the Apple Watch. We wonder if this would be a popular move or not?
The overall look of the phone reflects the iPhone 6 with an aluminum, glass and ceramic build, but there are some subtle differences. For example there is no longer a Home button below the screen. Instead there's a Sense area under the display, and the three dots that you can see function as a Sense Button that can capture various movements and gestures.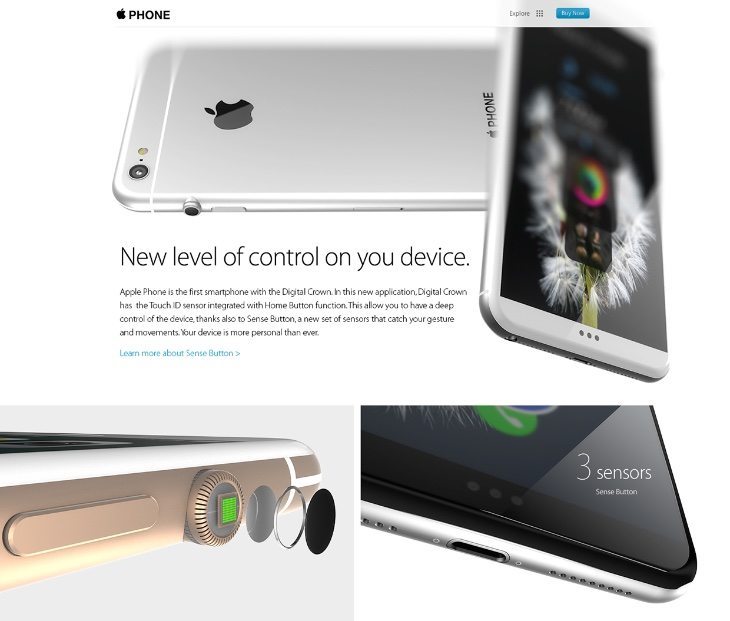 The On/Off button on the side of the handset now sees a Digital Crown placed just above it, and this also incorporates Home Button functionality and Touch ID sensor. As far as imagined specs are concerned this iPhone 7 has a 64-bit Apple A9 processor, M9 coprocessor, and a 5.5-inch Retina HD+ display with resolution of 2560 x 1440.
We've embedded a few images of this concept here and you can see a further look at the device in the YouTube video of the design that we've embedded below. We're intrigued to know what readers think about this vision for the iPhone 7 so do let us know by sending your comments. Do you like the inclusion of a digital crown on this iPhone idea?
Source: Behance
Via: Concept Phones