Galaxy S6 Active photos show an AT&T branded handset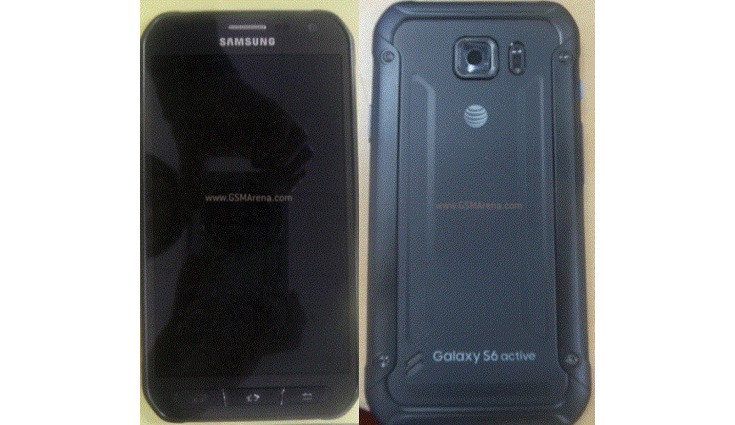 It's been rather quite on the Samsung Galaxy S6 Active front since we first got wind of the handset back in March. The rumor mill has leaked several bits of information, but today we got our first good look at the smartphone through some new Galaxy S6 Active photos.
The folks over at GSMarena have obtained images of a smartphone rumored to be the Samsung Galaxy S6 Active. If you're familiar with the product line, you know the Active's are built to be tough, and the S6 Active looks like it will fit right in. It looks nothing like the sleek beast known as the Galaxy S6 Edge, but it's much more durable.
In terms of the Galaxy S6 Active specs, nothing new was mentioned, but you can clearly see the fingerprint from the flagship is missing. Physical keys are present, but everything is else up in the air although the device is rumored to sport a QHD display and high-end specs like the regular model. A microSD card slot is also a possibility as it won't carry the same design language as the Galaxy S6.
The Galaxy S5 Active was announced and released in May, so we should hear more about the Galaxy S6 Active release soon if Sammy sticks to their release window. It may not have the look of its shiny flagship brethren, but the Galaxy S6 Active should be quite a bit cheaper and much more durable.
Are you interested in the Galaxy S6 Active release?
source: GSMarena