Galaxy S6 Edge Iron Man edition teased ahead of launch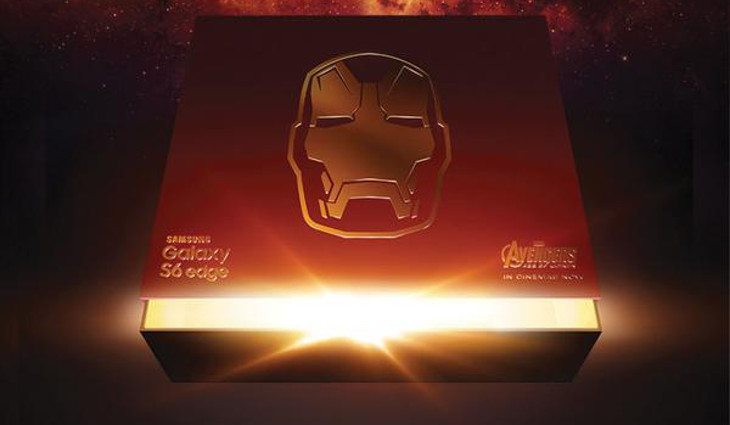 The Avengers: Age of Ultron has been another rousing success for the folks at Marvel, and along with it comes boatloads of cash. Well, they are going to have some more money coming their way soon as Samsung has just teased us with the first glimpse of the Galaxy S6 Edge Iron Man edition smartphone.
When those slick renders of Marvelized Galaxy S6's showed up, fanboys and gals around the globe sat up and took notice. It's not every day you see you favorite superhero as part of the hottest flagship on the planet, and earlier this month we learned that the Galaxy S6 Edge Iron Man edition would exist although we're unsure about the rest of the superhero team.
The Twitter feed for Samsung Tomorrow has revealed an image that will get Iron Man fans salivating. While it doesn't show the actual handset, it shows the fanciest smartphone box you're likely to with old Shellhead's mask shining in gold on the front. It may not give us many details, but it does tell us that there will be an edged version of Sammy's flagship will soon adorned in Gold and Crimson.
We're still not sure when the Galaxy S6 Edge Iron Man edition will arrive, but you can bet we'll have our ear to the ground and keep you in the loop in regards to a release date and price.
Are you interested in the Galaxy S6 Edge Iron Man edition if it comes to your region?
source: @Samsung Tomorrow