My Idol app for Android promised soon and beta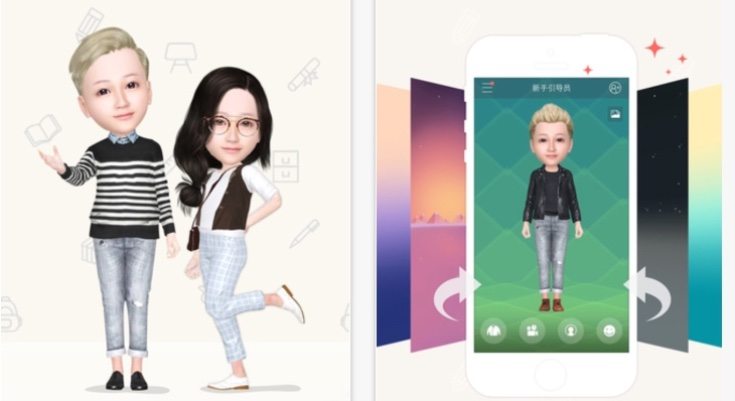 Recently there has been a massive amount of interest in a cartoon avatar app called My Idol. Unfortunately this has caused a bit of consternation for some device owners, as although the app is available for iOS devices, it hasn't yet released for Android. There's some promising news on this though, as the My Idol app for Android is promised to be coming soon. We also have details of beta version availability.
This fun MyIdol app is creating real waves at the moment even though only a Chinese version is available on the App Store for iPhone and iPad. The app quickly became a viral phenomenon and the makers Huanshi Ltd set up a guide for non-Chinese speakers on how to use it. There has led to plenty of frustration for those who want an Android version of the app, and at the end of April we wrote about the heavy demand for an Android My Idol.
At that time there was no news on an Android version, but in fact a reader informed us that a beta version was available. The My Idol Android app hasn't yet made it to a public release on the Google Play Store, but if you head to this Huanshi Ltd page you'll see that you can buy a Android beta version of the My Idol app for $1.
However, we'll give a note of caution here as there are notes about the My Idol Android app beta version saying that although it works, it may not work perfectly. The company states that it is not responsible for any issues associated with downloading the beta, and the page also gives instructions for using the beta and devices it's being tested with. As well as this the company notes, "You are getting advance opportunity to play with the app and report issues. Final version can be released in the play store at ANY TIME!"
That last sentence is certainly interesting and implies that the Android My Idol app could be here before too much longer. The same Huanshi Ltd My Idol app page also includes a sign-up section where you can register your details so that you'll be among the first people to know when the Android app becomes publicly available at last. Along the top of this section is written, "Huanshi Ltd promises a FREE Android app soon."
It's good to see a little bit of progression about the Android version of the app and we'll be keeping our fingers crossed that the finished version will be available for a public release very shortly. Are you one of the many people waiting for the Android version of the My Idol app? Maybe you are already using the beta My Idol for Android and could tell us what you think of it?