Samsung Galaxy S6 Edge Iron Man edition official release date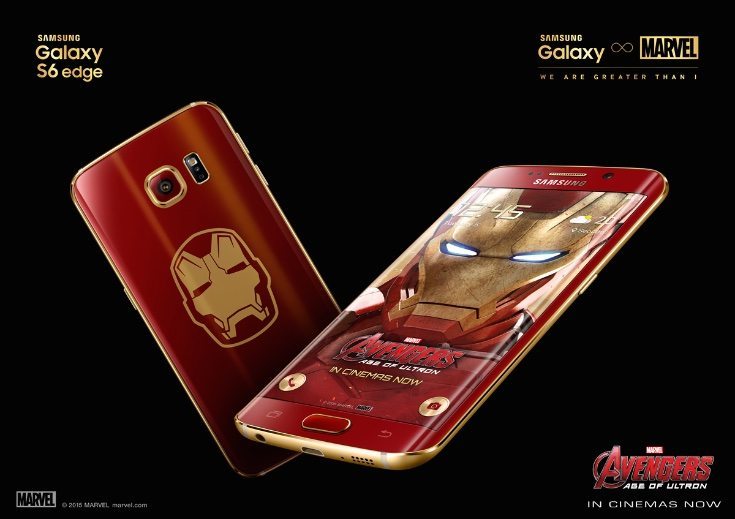 Earlier this month we were teased with the Samsung Galaxy S6 Edge Iron Man edition, and even the tantalizing image of the box that it would come in was enough to get many of us drooling. At that point it wasn't clear when this version of the smartphone would be available, but now the Samsung Galaxy S6 Edge Iron Man limited edition has been launched with an official release date.
If you thought the gold and crimson premium-looking packaging for this very special version of the Samsung Galaxy S6 Edge was tempting, you'll be bowled over by the phone itself as shown in the official images here. The handset sticks firmly to the Iron Man theme with a gold colored metal frame and red on both the front and back. It comes in a Marvel Avengers: Age of Ultron box and has a pre-installed custom Avengers theme.
Further bonuses are that this Iron Man special edition of the Samsung Galaxy S6 Edge includes a matching wireless charger and also a clear protective cover. As far as specs are concerned it packs the same high-end specs as the standard version of the phone with internal storage of 64GB. Now for the question of availability, and this is where some could be disappointed.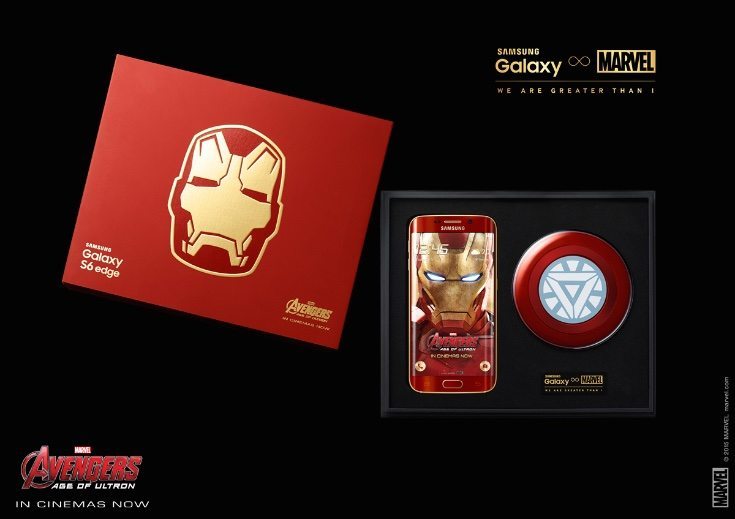 So far Samsung has announced that the phone will release in Korea on May 27, so buyers there have only a day longer to wait although the price hasn't been given yet. The company has also announced that the Samsung Galaxy S6 Edge Iron Man edition will become available in China or Hong Kong at some point in June. However, so far there's no news on any other markets that will be getting the phone, but you can always keep your fingers crossed.
For a further look at the phone you can check out the brief YouTube unboxing video that we've embedded below to get your mouths watering even more. Do you want to get your hands on the special Samsung Galaxy S6 Edge Iron Man edition?
Source: Samsung Tomorrow
https://www.youtube.com/watch?v=wB6MId15cpo://