LG G Pad X 8.3 pre-orders begin today from Verizon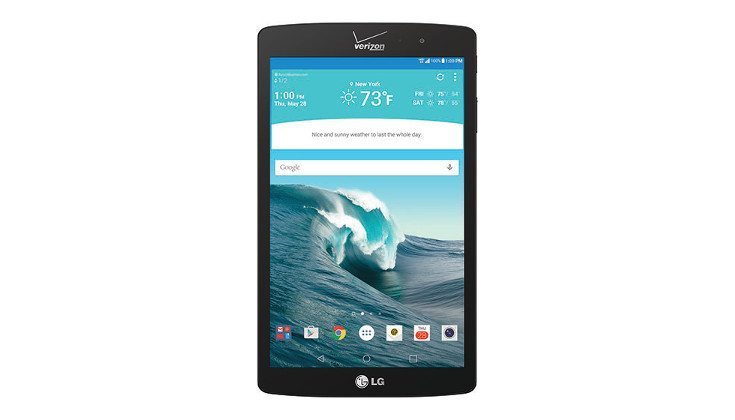 Earlier this month, we learned of a new slate headed for Verizon called the LG G Pad X 8.3. There was no mention of a launch date with the initial leak, but it looks like the tablet is ready to roll as pre-orders have begun and the LG G Pad X 8.3 release date is set.
Verizon is going to drop the LG G Pad X 8.3 release alongside the LG G4, and pre-orders will begin on May 28. While we already know what the slate will look like thanks to @evleaks, we didn't know the LG G Pad X 8.3 specs. We now know most of them and it appears as if the G Pad X 8.3 is going to be a mid-range tablet.
As the name implies, the LG G Pad X 8.3 will have an 8.3-inch display sporting a resolution of 1080p. There's been no mention of the RAM, but there is a 1.5GHz octa-core chip humming away under the hood and 16GB of RAM which is expandable up to 128GB through a microSD card. The slate has a 8MP/2MP camera combo as well, and the connectivity options include Wi-Fi, Bluetooth, and 4G LTE. Last but not least, is a 4,800mAh battery and Android 5.0 Lollipop along with software goodies from LG like Soft Light and Gesture Shot.
There are several ways you can pick up the LG G Pad X 8.3 through Big Red, including $12.49 per month through Edge or $149.99 with a new 2-year contract. Alternatively, the full retail LG G Pad X 8.3 price is listed at $299.99, and there's a bundle available with the LG G4 that lets you pick it up for $49.99.