Android M preview taster on Nexus 6, quick look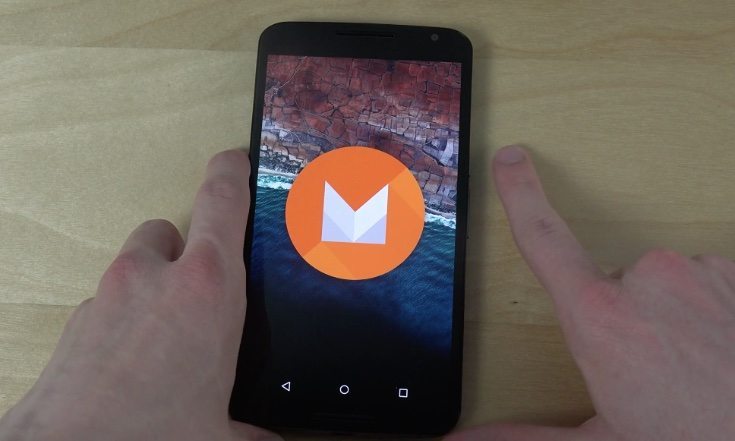 If you're an Android device enthusiast then you'll already know that a few days ago Google formally introduced the Android M update at its I/O event. Although the upgrade to the operating system won't make a final public release until later this year, Google has made a developer preview available. If you want a taster of what you can expect we have a video today that shows the Android M preview taster on a Nexus 6 in a quick look.
Yesterday we published an article with key points about Android M and also details of how you can get the developer preview. However, you should bear in mind this is unstable at present and shouldn't be used on a phone that you depend on for daily use. Besides there are plenty of developers who have already downloaded and installed the Android M preview who are willing to share their experiences of the update so far.
Below this story we've embedded a YouTube video from Adrianisen showing the Nexus 6 with the preview. The reviewer is actually checking out Android M for the first time and so it's interesting to see him finding out about the differences and new features along the way and sharing some initial thoughts. The video begins by looking at the lockscreen, which now has quick access to Voice.
It continues by taking a look at further aspects including the app drawer, search bar, widgets, wallpapers, Settings, Google Play Store, stock apps including Google Fit, and much more. At one point the reviewer heads to the About section of the Nexus 6 to show that it is indeed using the Android M preview, and it's noted that there is still no option to quickly close all apps, something that many people would like to see.
There will be much more to come with Android M over the next few weeks and months, and no doubt it will be interesting to delve further when there has been much more time to dissect the developer preview. The video below will give you an early idea though, and after you've watched it we'd like to hear your first impressions of the Android M preview, so do drop us a comment in the box below.
https://www.youtube.com/watch?v=4h3lwm9THcs://