iPhone 7 Edges Iron Man design shows flair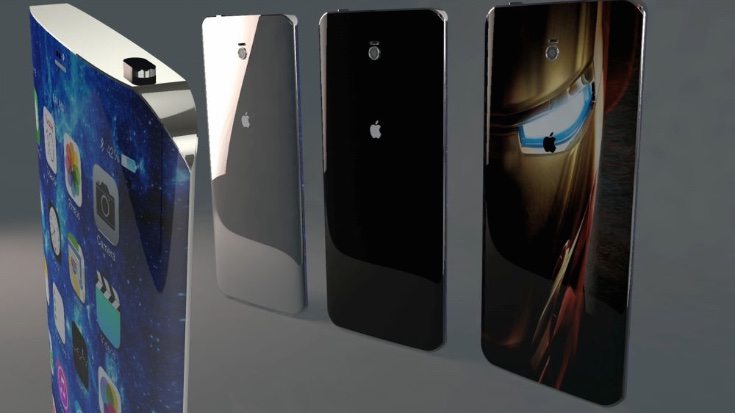 We're continuing to see concept ideas for the iPhone 7 rather than the iPhone 6S, and today we're showing an iPhone 7 Edges Iron Man design. The approach pretty much illustrates what would happen if Apple adopted the dual-edged approach of the Samsung Galaxy S6 Edge, so it's unlikely we'd see anything like this from Apple. Nevertheless it's an interesting and stylish idea with some flair, and the designer has also come up with imagined specs of this iPhone 7.
This concept creation comes from Mesut G. Designs, and offers an intriguing taster for an iPhone 7 Edge. It also uses an Iron Man theme, interesting as Samsung recently came up with an Iron Man Edition of the Galaxy S6 Edge. The iPhone 7 Edges handset has a build that looks pretty solid with metal and glass. You can see the curved edges on both sides and some nice tapering to the top of the device.
The rear camera is positioned in the center rather than to one side, and there are six large speakers holes and a nano SIM slot on the bottom edge. As well as this there's a 3-in-1 port for audio jack, PC connection, and charging. As you might expect the edges can show notifications, and this iPhone 7 Edges also offers some more neat features. There's a virtual Home button for instance, and users would control the volume by swiping up or down on the screen's edges.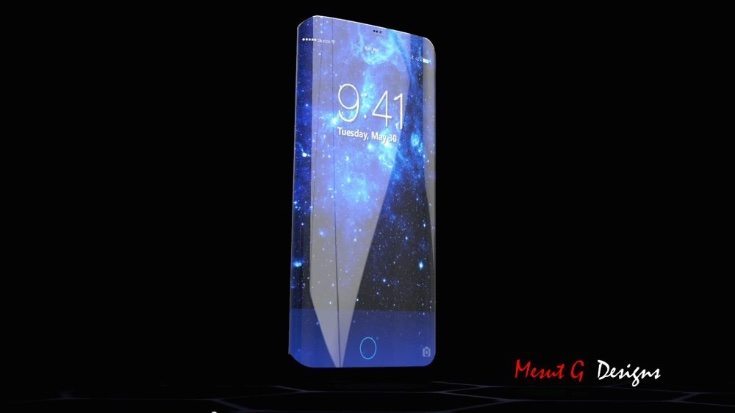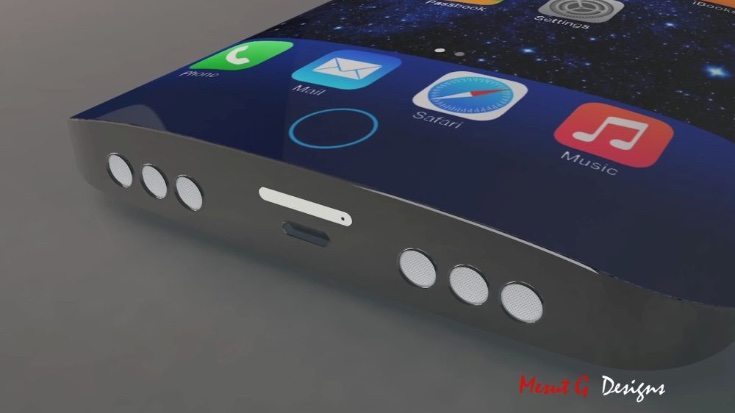 As for specs, they include an Apple A9 processor, 5.5-inch Ultra High Definition display (4K) with Ion-X glass, 4GB of RAM, and 32, 64 or 128GB of internal storage. It packs a 20-megapixel rear camera with two-lens system DSLR quality, an 8-megapixel front-facing camera, and has a battery size of between 3300 mAh and 3500 mAh. Of course it would be running iOS 9, and the designer has even given an estimated price of this iPhone 7 Edge vision of $600 to $700.
We've included a few of the images of the iPhone 7 Edges design here, and we've also embedded a YouTube video showing it from all angles below this article for a further look. Just yesterday we showed another new iPhone 7 design concept, and you might want to check that out here to see how they compare. It would be interesting to know which you think is the best? We always welcome your comments so do let us know.
Via: Concept Phones
https://www.youtube.com/watch?v=DWHq2AvLG7E://