Samsung Galaxy Tab Pro 8.4 whopping price slash at Best Buy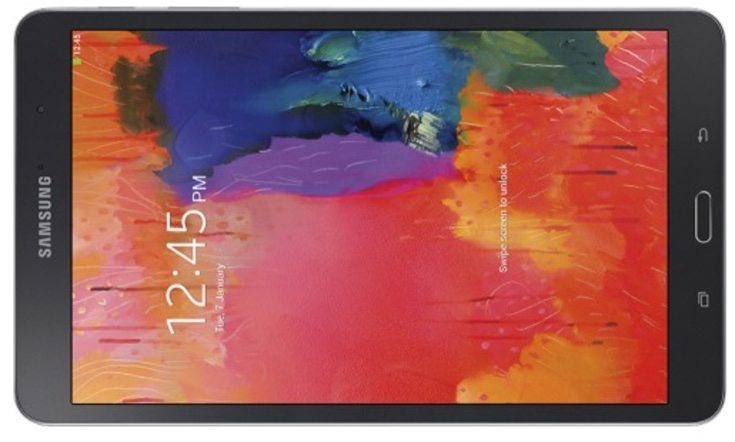 If you've been thinking of buying a new tablet and admire the Samsung Galaxy Tab Pro devices that released last year there's some interesting news for you today. The Samsung Galaxy Tab Pro 8.4 has received a whopping price slash at Best Buy. In fact if you purchase it now you'll save the substantial amount of $100.
The Samsung Galaxy Tab Pro 8.4 has some very notable specs and has a lot to offer, so this is a deal that's certainly worth consideration. The price at Best Buy right now for the WiFi-only 16GB version is only $199.99 instead of the regular price of $299.99, representing a saving of more than 30%.
Previously, refurbished versions of this tablet have been sold by Amazon at $210, but the current price at Best Buy is possibly the lowest on offer for a brand new model. If you're a potential buyer you might want to bear in mind that the giant retailer has not specified whether this is a limited-time offer or a permanent lower price. Therefore if you want to take advantage of this price you may need to be quick to make your purchase.
Specs of the Samsung Galaxy Tab Pro 8.4 include a 2.3GHz Snapdragon 800 quad-core processor, Adreno 330 graphics, and an 8.4-inch Super Clear LCD display with resolution of 2560 x 1600. It has 2GB of RAM, 16GB of internal storage (expandable via microSD), an 8-megapixel rear camera with autofocus and LED flash, and 2-megapixel front-facing camera, both with 1080p video capture.
The tablet is juiced by a non-removable 4800 mAh battery, and runs the Android 4.4 KitKat operating system with Samsung's TouchWiz UI. You can find this offer at Best Buy and the deal also includes free shipping. Are you tempted to purchase the Samsung Galaxy Tab Pro 8.4 from Best Buy at this new sale price?
Via: SamMobile