Galaxy Note 4 is customer satisfaction winner, beats iPhone 6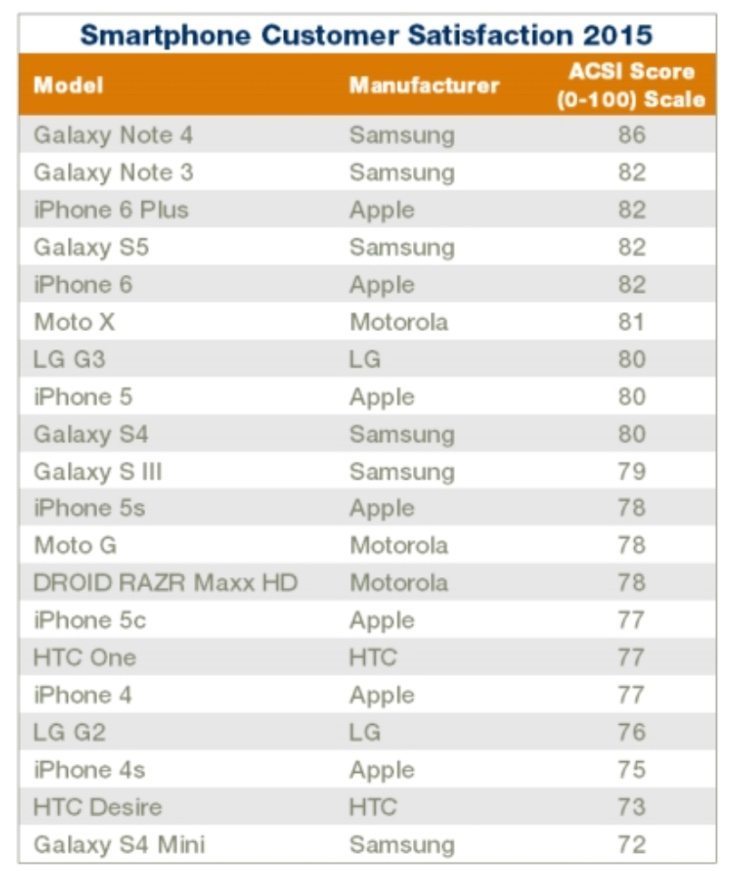 There's some news today that will especially please Samsung device enthusiasts. The ACSI (American Customer Satisfaction Index) has just issued its latest survey, and the Samsung Galaxy Note 4 is its customers satisfaction winner, placed above both the iPhone 6 and iPhone 6 Plus.
Before we get into the survey results we'll point out that the new Samsung Galaxy S6 flagship wasn't available for consumers at the time the survey was conducted. Now it has released it will be interesting to see the results of the next survey! Today's poll news comes from a survey conducted on 70,000 customers in the US.
In this latest customer satisfaction survey the Samsung Galaxy Note 4 attained a score of 86 out of 100 in total. In joint second position were the Apple iPhone 6, iPhone 6 Plus, Samsung Galaxy Note 3 and Samsung Galaxy S5, each managing 82 points. Next in line was the Moto X on 81, followed by the LG G3, iPhone 5 and Galaxy S4 all on 80.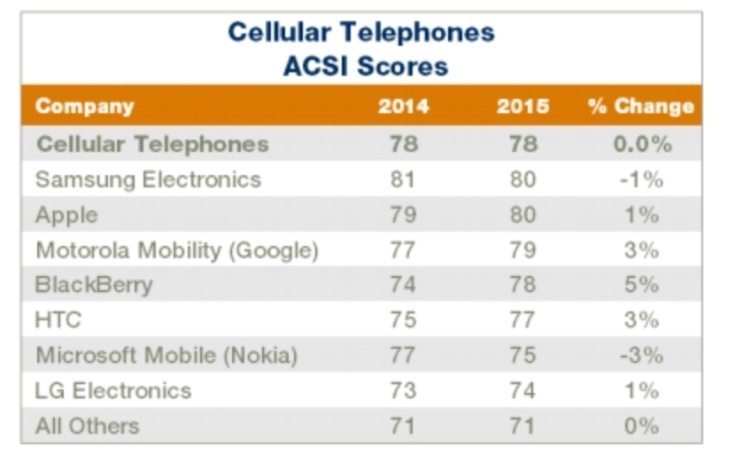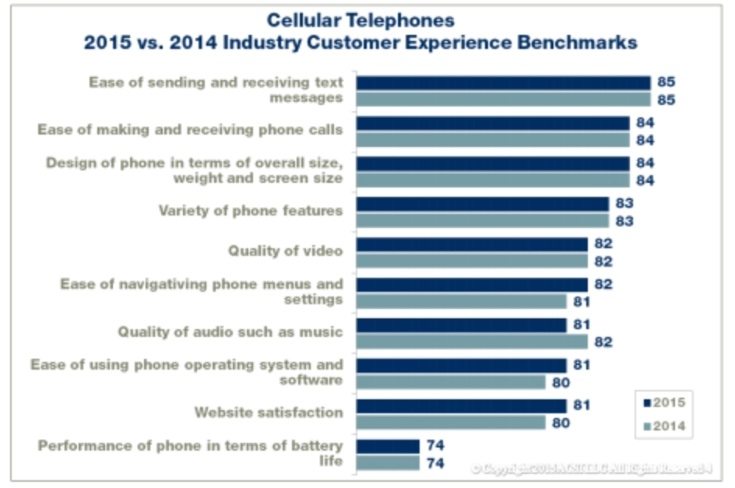 The ACSI also rated customer satisfaction for smartphone manufacturers. In this case Samsung and Apple were in equal top spot, each attaining a score of 80 points. Motorola was next with 79, followed by BlackBerry on 78, and HTC with 77 points.
When looking at which aspects customers enjoy best about their smartphones, it was being able to easily send and receive texts that reached top spot. The same for phone calls, and the designs of their smartphones in regard to display size and overall weight and size followed this jointly. Unsurprisingly the least satisfactory element concerned battery life on these devices.
You can check out all of the results on the charts shown in the images here. Are you a Samsung Galaxy Note 4 user, and if so do you agree with the results of this customer satisfaction survey? Do any of these survey results surprise you? Let us know with your comments.
Source: ACSI
Via: Phone Arena