Gionee Elife E8, Marathon M5 launch date confirmed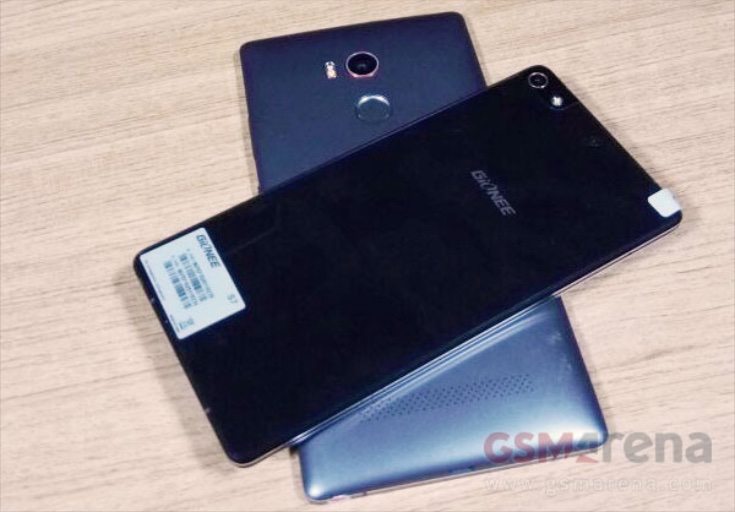 There have been rumors and leaks about the Gionee Elife E8 and Gionee Marathon M5 for some time, and all the signs indicated that they would be made official soon. Now the Gionee Elife E8 and Marathon M5 launch date has been confirmed along with a couple of odd specs. The company has just announced a launch event that will take place on June 10.
The event is being held in Beijing at 19:00 local time at the China Film Directors Center, with president William Lu officially introducing both of the smartphones. With the information about the event Gionee has also confirmed that the Gionee Elife E8 will pack a 23.7-megapixel rear camera that will be capable of taking images at up to 100-megapixel resolution. It's not clear which process will be used for enabling this but there's not long to go to find out.
Other Gionee Elife E8 specs that have previously leaked include a 2GHz octa-core processor, a 6-inch AMOLED display with Quad HD resolution, 3GB of RAM, 32GB of internal memory (expandable to 128GB), and a 3520 mAh battery. A fingerprint scanner is also tipped but these specs are so far unconfirmed, along with the Android 5.0 Lollipop-based Amigo OS. Unofficial measurements of the phone are 164mm x 82.3mm x 9.6mm with a weight of 207g.
For the Gionee Marathon M5 the company has confirmed a very sizeable 6020 mAh battery that is said to last for up to four days. Recently we reported on a rumored dual battery feature for this device but Gionee didn't make anything clear about that today. There will be plenty of device enthusiasts waiting to hear the full confirmed specs of both of these, and we'll bring you the details as we get them.
The image shown below is a leaked purported photo of the Gionee Elife E8 beneath the Elife S7 that we previously showed to readers. Are you more interested in the Gionee Elife E8 or the Gionee Marathon M5? Drop us a comment in the box below.
Source: GSMArena