Microsoft Lumia 540 vs Lenovo K3 Note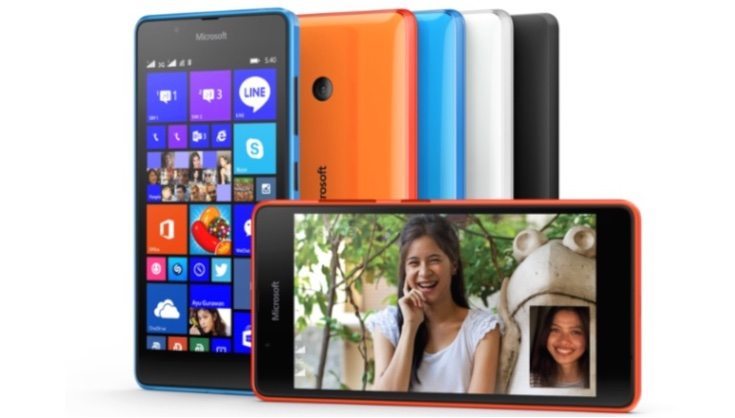 The Microsoft Lumia 540 Dual SIM is the latest smartphone to arrive from the company, and it's at the affordable end of the market. One of its contenders is likely to be the Lenovo K3 Note, which is also a dual SIM device and follows on from other reasonably priced popular handsets from the company. We're looking at the Microsoft Lumia 540 Dual SIM vs. Lenovo K3 Note so that you can see how they compare.
One of the major differentiating factors between these two smartphones is that the Lumia 540 is a Windows Phone handset while the Lenovo K3 Note runs the Android operating system. For some people the choice between them may be made purely on this aspect. However, some will be open minded to either platform, so let's take a look at the specs.
Processor
The Microsoft Lumia 540 Dual SIM has a 1.2GHz Snapdragon 200 quad-core processor and Adreno 302 graphics. The Lenovo K3 Note has a 1.7GHz MediaTek MT6752 octa-core processor with Mali-T760MP2 GPU.
Display
The Lumia 540 has a 5-inch IPS LCD display with resolution of 1280 x 720 resulting in 294 ppi. The K3 Note has a 5.5-inch IPS display with resolution of 1920 x 1080 and 401 ppi.
RAM and Storage
The Microsoft phone has 1GB of RAM and 8GB of internal storage, expandable via microSD to 128GB. The Lenovo handset has 2GB of RAM and 16GB of internal storage, this time expandable to 32GB.
Camera set-up
The Microsoft Lumia 540 has an 8-megapixel rear camera with autofocus, LED flash, and 480p video capture, as well as a 5-megapixel front-facing camera. The K3 Note has a 13-megapixel rear camera with autofocus, dual-LED flash, and 1080p video capture, and also has a 5-megapixel front-facing unit.
Battery
The Lumia phone has a removable 2200 mAh battery while the Lenovo phone has a removable 3000 mAh battery.
Connectivity
The Microsoft Lumia 540 Dual SIM supports 3G, WiFi 802.11 b/g/n, WiFi hotspot, DLNA, Bluetooth 4.0, GPS, and microUSB 2.0. The Lenovo K3 Note supports all of the above except for DLNA, but also has 4G LTE connectivity that the Lumia handset lacks.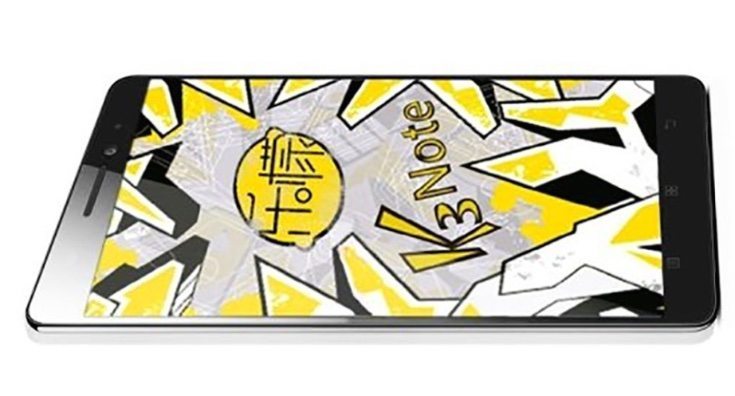 Operating System
As we mentioned previously the varying platforms offer very different user experiences. The Lumia 540 runs Windows Phone 8.1 with Lumia Denim. The K3 Note runs Android 5.0 Lollipop with Lenovo's Vibe 2.5.
Dimensions and Weight
The Lumia 540 measures 144mm x 73.7mm x 9.4mm and weighs 152g. The K3 Note measures 152.6mm x 76.2mm x 8mm and weighs 150g.
Price
The pricing of these phones will be another big factor in any decision between them. Prices vary be region and also retailer, but we'll give you some examples as an idea. The Microsoft Lumia 540 Dual was announced at $149 before taxes and subsidies while the Lenovo K3 Note can be found from around $180. Meanwhile in India where dual SIM devices are very popular the Lumia 540 Dual SIM was launched at Rs. 10,199, though it can now be seen on sale from around Rs. 9,400. The Lenovo K3 Note is also set to release in India and has an expected price of between Rs. 9,999 and Rs. 10,999, hopefully more towards the lower end.
Pricing isn't too far apart then, and potential purchasers will also want to consider design preference and build quality. It's not for us to judge whether the Windows Phone or Android experience is best, as that's very much down to the individual. However, as far as specs are concerned it's a pretty clean sweep for the Lenovo phone.
The K3 Note benefits from a faster processor that's also octa-core, a larger display with higher resolution, more RAM and built-in internal memory, better camera capabilities, and a higher capacity battery. It's also the slimmer of the two phones and has 4G LTE connectivity. As for the Microsoft Lumia 540, about the only advantages are that it has a higher level of expandable storage and DLNA. Also we have to say that there are many people who like a Lumia-branded handset. However, unless the price difference is larger where you are, we'd have to recommend the Lenovo phone as your best bet.
Let us hear your thoughts on this though. Do you think you're more likely to purchase the Microsoft Lumia 540 Dual SIM or the Lenovo K3 Note?