Candy Crush Saga freezing problem since latest update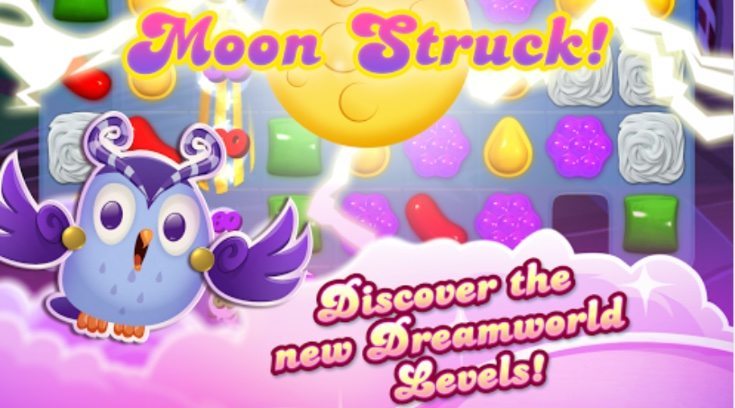 Most Candy Crushers will know that there was an update for Candy Crush Saga for Android and iOS devices last week. Although new updates are welcome we sometimes find that issues can arise afterwards. Now we're hearing of a Candy Crush Saga freezing problem since the latest update.
Candy Crush Saga hardly needs any introduction as it's a worldwide phenomenon with millions of daily players. The most recent Candy Crush update arrived on the Google Play Store on June 2nd and on the App Store for iPhone and iPad on June 4th. The update brings the very last episode of Dreamworld called Dozy Down, and app users who reach the final level (665) will receive a special treat.
However, in the last few days we've been receiving messages and comments from readers saying that the game is freezing up, often when trying to claim an reward. We've also been informed that some users are encountering an award problem where the bonuses show up when playing but they don't receive them. We took a look at some of the user comments on the Google Play description of Candy Crush Saga and there is also evidence of a freezing issue there.
For example one app user writes, "Candy Crush freeze. Since last update this game doesn't load or it freezes on award claim. Please fix soon." Another person comments, "Game getting stuck at claim prize. You guys are getting worst day by day. Poor rating for u permanently." Another comment reads, "Freeze problem on this game. Since I updated this game it has given me problems. Though have been enjoying it before this time, but nevertheless it would just freeze when it gets to the award prize claim. Will be glad if this could be done and will rate it more." Yet one more writes, "Updated my Candy Crush and now it keeps getting stuck on claim prize. I have to restart my phone to play, it's annoying and yet it was working fine before I updated it."
We'd like to say these are isolated incidents although these are just a few of the many comments referring to this Candy Crush Saga problem. All of these are dated since the last update arrived, so it seems as though that has definitely caused the issue. It's pretty difficult to tell how widespread this problem is so we'd like to receive some input from readers.
Are you an avid Candy Crush Saga player? Have you encountered any difficulties with freezing, or any other problems with the game since the latest app update? Do let us know with your comments.